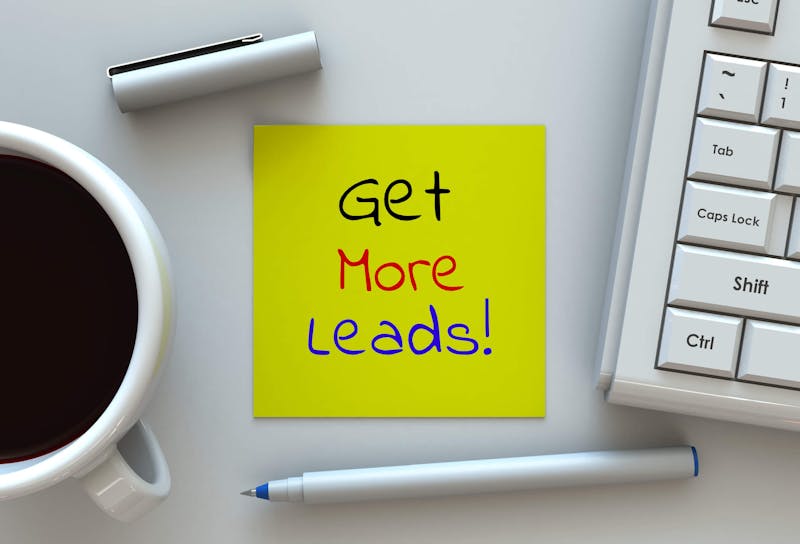 By SiteStaff Team on Sep 24, 2020 7:00:00 AM
It's a fact, the use of mobile devices by seniors is growing. According to aginginplacetech.com's report, Technology for Aging, 2020 Market Overview, through 2019, 53% of seniors age 65 or more used a smartphone, as did 62% of seniors age 70 and above. Making the most of that usage to get more senior living tours and consults means going the extra mile to ensure websites and digital services are ready for mobile seniors. Here are a few simple changes that can help engage more mobile users and increase senior living community tours and consults.
Clearly display calls-to-action
No matter how lovely a website is, or how much information it contains, a website without a clearly displayed and accessible call-to-action (commonly known as a CTA) is basically a dead end for visitors. A call-to-action is a wide open door for visitors to take the step from visitor to lead or to learn more by reading a report or blog, take a virtual tour, subscribe to a newsletter, or chat with a host.
Even if a website already has one or more CTAs, statistics show there is always room for improvement. Protocol.180.com's blog, "2019 Stats that Prove the Value of CTAs" offers several CTA enhancements that are proven winners. Here are a few:
"ContentVerve saw a 90% increase in click-through rate by using first-person phrasing: "Start my free 30-day trial" vs. "Start your free 30-day trial."
"Personalized CTAs convert 42% more visitors into leads than untargeted CTAs. (HubSpot)
"Reducing clutter around their CTA increased Open Mile's conversion rate by 232%. (VWO)
"Making CTAs look like buttons created a 45% boost in clicks for CreateDebate. (Copyblogger)"
Find out more about CTAs and how to make them work harder with Hubspot's Free Call-to-Action Resources.
Include a search function
There are few more frustrating roadblocks for mobile website visitors than being unable to search for the information they need. According to web designers bluecorona.com, 61% of visitors will move on if they cannot find what they need quickly. And when a web site is well-designed, a search function can be a boon for getting the leads needed to increase tours and consults.
Another reason search is so important is that it allows for a simpler, more mobile-friendly menu, something that cannot be underscored enough when it comes to mobile optimization. With mobile, the fewer options squeezed onto each page the better, so search frees up space yet lets visitors go where they need to go quickly. Adding a CTA to each page is also a good idea so that searchers can access a CTA as soon as they are ready, without having to go back to the homepage.
Make customer service easily accessible
Service is still the name of the game when it comes to wooing new senior living residents, so the easier it is to receive top-notch service, the happier mobile visitors are going to be. A simple and easy way to put service front and center is by providing live chat that is proactive. Seniors looking for the perfect senior living community will appreciate how quickly trained, knowledgeable and empathetic live chat hosts can answer their questions and address concerns.
Of course, senior living communities will also want to assure their live chat users that they are in compliance with the Health Insurance Portability and Accountability Act of 1996 and that all protected health information shared is safe and secure. Learn more about live chat in our blog, "Benefits of HIPAA-Compliant Live Chat for Senior Living Communities."
Prioritize speed
When optimizing for mobile, senior living communities should also make sure they address the need for speed. Like the lack of a search function, a mobile site that is slow to load will quickly be left behind. Mobile users, including seniors, want instant gratification and there is no better way to provide that then to optimize for speed. According to onlinseoblog.com, "Mobile sites that load in less than 1.5 seconds find better revenue than mobile sites that take a longer time to load."
In technical terms, moz.com describes page speed as, "either "page load time" (the time it takes to fully display the content on a specific page) or "time to first byte" (how long it takes for your browser to receive the first byte of information from the web server)." To test drive your mobile page speed try Google's Page Speed Insights, which also offers suggestions for speeding things up.
Include mobile live chat
According to kayako.com, live chat remains the preferred means of business support with 41% of consumers claiming that preference followed by 32% for telephone, 23% for email and 3% for social media. And since So mobile live chat that is HIPAA compliant, fast, and provided by knowledgeable chat hosts can really help maximize communication. At the same time, being instantly available to those on mobile devices means no visitor has to wait to get the answers they need, helping to speed up the decision-making process. In fact, in 2017, Google reported, "Mobile can fast-track time to purchase by 20% through facilitating efficiencies in decision-making and enhanced team collaboration, particularly with more complex purchases." That makes mobile live chat a tool that can really help increase tours and consults, as well.

Mobile optimization is no longer optional, so the sooner done the better, including adding live chat to improve customer service, engage with visitors and increase tours and consults quickly. With Site Staff, senior living communities can rest assured live chat will increase return on investment because we guarantee it! Find out with a 30-Day Free Trial and start reaching more future residents.