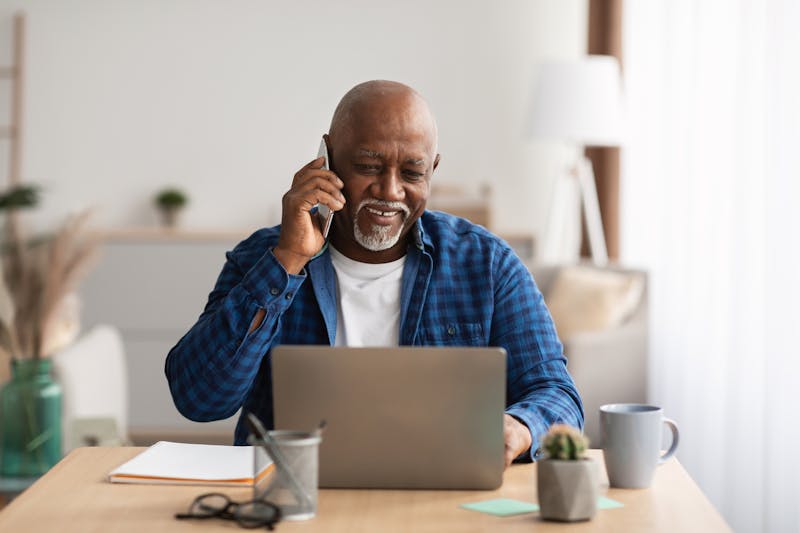 Live chat is an online customer service program that provides businesses with several online features that can help their businesses, such as an online chat, a help desk interface, and web analytics reports. This technology gives website moderators the ability to initiate chats with prospective clients in real-time. For 20 years, live chat has played an integral role in the management of businesses in various spheres.
Beyond the conveniences it provides to businesses, live chat is useful for clients. It makes the user experience on websites more engaging and helps them get answers to their questions quickly. For senior clients, live chat can play a vital role in making them feel comfortable with life transitions.
Empathy through connection
Prospective clients of senior living centers may feel a bit apprehensive about change. Extending a proverbial hand can help make this process easier for them. By using live chat, agents can connect with clients right away and help them feel understood and cared for before they ever set foot on the premises. Direct messages can be sent and received through the live chat interface, allowing clients and representatives to establish a rapport before following up on the phone or via email.
Live chat reduces confusion and increases customer confidence
One of the most common issues that happen in customer service settings is miscommunication and client dissatisfaction in regard to working with company employees. Email chains can stack up, leading to an overwhelming amount of information that is hard for clients to keep track of. Phone calls can also be a problem, as all information is exchanged verbally, and there is no concrete way to retain it all.
In a chat setting, clients receive clear and concise information from the website moderator in digestible chunks that can be reviewed in real-time by simply scrolling up in the chat window. This format is also beneficial for the moderator, as they can easily scroll up to reference any details that the prospective client provided earlier. All of these factors make for a better user experience, making it easier for senior clients to make decisions on their care program.
Live chat allows you to provide 24/7 support
While businesses have the right to choose how they schedule their employees' shifts, live chat offers users the ability to receive support 24 hours a day, 7 days a week. This is an often overlooked benefit of live chat that is especially useful for senior clients. These individuals may be prone to waking at early hours and will want to receive assistance right away. Offering 24-hour support ensures that they will get the help they need when they need it.
What is the takeaway?
While live chat is most often championed for its business management benefits, it is also an invaluable tool for senior clients. Any company looking to build rapport with this demographic will do well to invest in live chat. Offering people the best support possible is the best way to create a healthy business that exudes integrity.