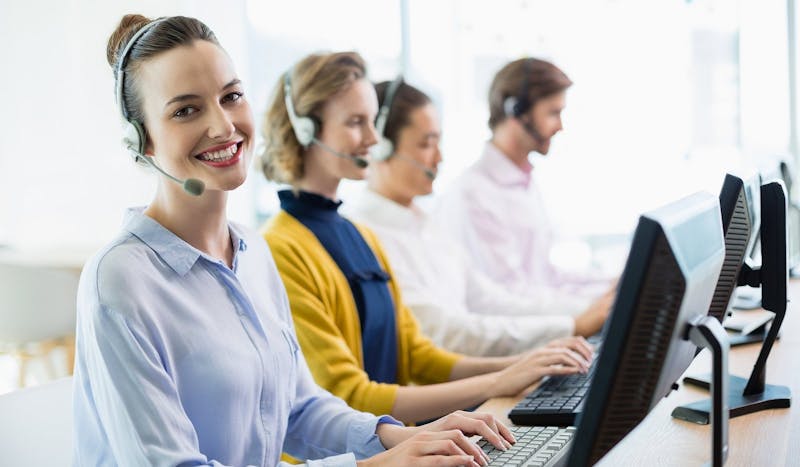 By SiteStaff Team on Jul 14, 2021 9:10:29 AM
Looking back, 2020 was full to the brim with lessons learned about life on many levels. For professional service firms including senior living, finance, the law, and cosmetic surgery, one of those lessons was the overwhelming need for live chat as a communication tool. As COVID-19 reshaped our lives, so too did it bring to the forefront reasons to consider making live chat a part of how we reshape our businesses and practices.
But how well did live chat perform under the extremes of life in 2020? Here's a look at findings from two enlightening Comm100 reports, "Live Chat Benchmark Report 2021," and "Live Chat Benchmark Report 2020 Covid-19 Edition."
Monthly live chat use increased
Although live chat use has grown steadily year to year, 2020 saw an increase of 7% in total chats per month. But it's not the number that's important here, it's the reasons. According to the 2021 Report, COVID-19 was one factor, but there were others that made the rise more significant going forward. These include:
Ongoing consumer demand for instant gratification that phone calls cannot deliver.
Increased consumer use of technology.
Live chat availability to both consumers and to live chat hosts suddenly working at home.
Businesses' appreciation for omnichannel marketing and the need for multiple channels of communication.
Another finding from the COVID-19 Report looked at the average difference between the number of chats reported in January-March 2020 compared with those in April-August. Overall, the average was a 23% increase April-August, which the report attributed to both confusion generated by COVID-19 among consumers and "a shift away from phone" use.
Relationship building is key
Interestingly, not only did the use of live chat rise in 2020, so too did the duration of live chat conversations, which increased an average of 18% across chat teams of different sizes. According to the 2021 Report, businesses are shifting more toward developing relationships rather than concentrating on fastest possible resolution alone. Even under increased chat volumes in 2020, the goal was to reach a balance between speed and relationship building to increase customer satisfaction. And it worked! Read on.
Consumers like live chat even more
Comparing 2019 to 2020, customer satisfaction rates increased 1.5% to 85.6% across all sizes of live chat teams. This is especially notable since 2020 was so fraught with unknowns and challenges, and yet the overall customer satisfaction rate actually beat the next highest annual rate of 85.4% in 2015 and far exceeded the 2017 rate of 80.6%.
During the heat of the COVID-19 battle from January to August 2020, the COVID-19 Report shows customer satisfaction rates also fared well at 83.9%, just slightly below the overall annual rate. Again, despite all the challenges of COVID-19, live chat was able to make the shift from speed first to a combined quick but more personalized and responsive service while maintaining positive customer satisfaction rates.
Mobile chat continues to grow
One of the greatest positives associated with live chat was the rise in mobile use among consumers. According to the COVID-19 Report, mobile use was up 3% on average January-March and April-August. This shows not only that consumers are gravitating to mobile use more and more, but that mobile use is sustainable and expected to exceed the high of 55.3% recorded in 2019 as the pandemic slows and people return to their normal more mobile lifestyles.
Mobile live chat by industry signals gratification
Of course, COVID-19 brought about many changes in the way all businesses operate, but for those with mobile live chat, the statistics speak for themselves. Here's a look at three representative industries.
Healthcare: COVID-19 forced healthcare as a whole to embrace a number of new ways to engage with and treat patients, including live chat, which was already growing in popularity among consumers. According to the COVID-19 Report, mobile chat use was at 716 average chats per month January-March and stabilized at 495 per month April-August. Overall, mobile live chat increased 6% with January-March at 41%, rising to 47% April-August.
Banking and Financial Services: When banks and other financial institutions closed their brick and mortar stores, consumers immediately looked for other ways to take care of money matters. Mobile live chat quickly became the go-to communication channel, with average chats per month January-March at 2,890, then moderating to 1,840 April-August, according to the COVID-19 Report. Wait times also adapted well, coming down from 105.4 seconds January-March to 37.1 April-August. In general, mobile chats remained steady at 38% January-March and 37% April-August.
Consumer Products & Services: This segment also saw a leap in average chats per month, with January-March at 1,109, then escalating to 3,688 April-August. Overall, mobile live chat stayed relatively constant at 68% January-March and 63% April-August.
Looking back at the chaos and upheaval of the COVID-19 pandemic, it's easy to see how well live chat performed and helped businesses and practices remain agile and responsive. This edge cannot be overestimated when it comes to a future we now know can change in a split second. To learn more about how live chat can help your firm or practice during normal times and times of crisis, contact us today.