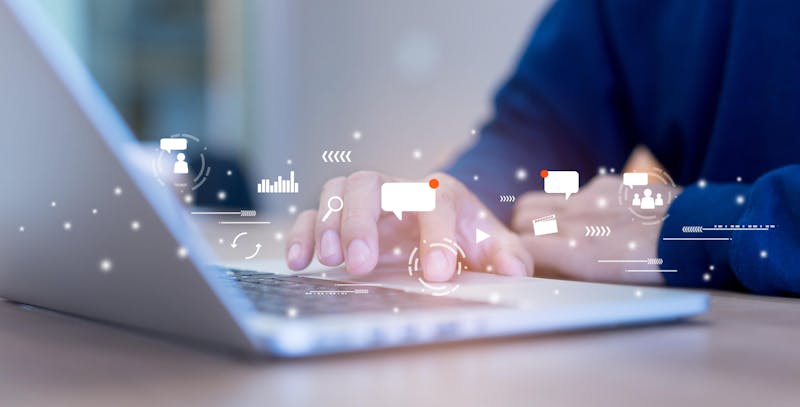 By SiteStaff Team on Feb 26, 2020 7:35:00 AM
The answer is: Yes. No. It depends. Here's the rest of the story.
The internet used to be a sort of wild, wild, west with different search engines vying for sheriff. Today, however, one search engine, Google, has taken the lead with a six-shooter on each hip and has become the law of the land for marketing products and services on the internet.
If you want to survive and prosper on the internet, you have to play by Google's rules to achieve the highest rankings and best placement in searches. While there are many facets of these rules to be concerned about, the pop-up rule is especially important to those with live chat on their websites. Live chat users should know how the pop-up rule came about and what can be done to avoid penalties without giving up the pop-ups that are so essential to successful live chat.
Pop-up Penalty History
In 2016, the world began hearing that Google would soon be penalizing pop-ups (sometimes called "interstitials" in the technical vernacular) for mobile devices. On January 10, 2017, Google's new algorithm went live, and indeed did penalize the use of some pop-ups, specifically those that Google considered "intrusive." This included pop-ups that cover the content of a web page and force the visitor to close it before being allowed to read the content. Most people have experienced these intrusions personally, and may even continue to see them occasionally. It is also one of the reasons visitors immediately exit a website without even bothering to close the pop-up. HubSpot outlined the official pop-up penalty rule from Google:
"According to the official statement, interstitials affected by Google's crackdown include the following:
"'Showing a popup that covers the main content, either immediately after the user navigates to a page from the search results, or while they are looking through the page.
"'Displaying a standalone interstitial that the user has to dismiss before accessing the main content.
"'Using a layout where the above-the-fold portion of the page appears similar to a standalone interstitial, but the original content has been inlined underneath the fold.'"
Google considers these pop-ups intrusive because they frustrate visitors and diminish the user experience (or UX). At Google, UX is everything; if the user isn't happy, you can bet Google won't be either.
Not All Pop-ups Are Penalized
At the same time that Google went public with the penalties, the company also defined exactly what pop-ups would NOT be penalized when "used responsibly." According to Smart Insights, these include:
"Interstitials that appear to be in response to a legal obligation, such as for cookie usage or age verification.
"Login dialogs on sites where content is not publicly indexable. For example, this would include private content such as email or un-indexable content that is behind a paywall.
"Banners that use a reasonable amount of screen space and are easily dismissible. For example, the app install banners provided by Safari and Chrome are examples of banners that use a reasonable amount of screen space."
Getting Pop-Ups Right
There are tons of different uses for pop-ups, but a few of the general rules apply across the board and can help you avoid Google penalties and frustrated website visitors. According to the experts at seerinteractive.com in the blog, "Pop-Ups, Overlays, Modals & Interstitials Best Practices," these include:
"DO use pop-ups that open within the same window that a visitor is browsing.
"DO NOT use pop-ups that open in a separate window outside the window the visitor is browsing.
"DO NOT use pop-ups on the first-page load from organic or paid SERPs.
"DO make the pop-up easy for users to exit if they choose.
"DO NOT cover up content on mobile devices with a pop-up. Use a banner instead.
"DO be cognizant of pop-up sizing and clickability on mobile. Make sure the exit button is clickable on all devices."
One easy way to be sure your live chat pop-up is Google compliant and helpful to your website visitors is to work with a live chat provider that already knows and understands the complexities of Google and search engine optimization.
SiteStaff has the experience and expertise to create a nonintrusive live chat experience that is second to none. Find out how SiteStaff can help you today.