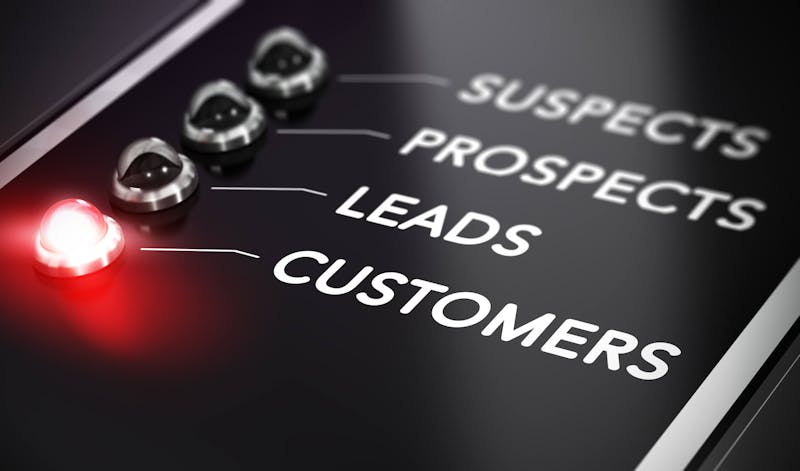 By SiteStaff Team on Nov 18, 2020 11:35:47 AM
Lead generation is the name of the game for just about any business, but the methods used to accomplish it have changed dramatically. Rather than cold calling, expensive mass mailings or traditional advertising, lead generation today means using online tools like lead generation software to reach new clients and patients.
There are many, many lead generation software packages available, but for senior living communities and cosmetic medicine practices, lead generation requires a personal touch that is more the exception than the rule. Here are several assets to look for in lead generation software that will do the job safely and effectively.
Real-time communication
Lead generation software often works only behind the scenes of a website to track visitors, aggregate visitor data, and identify leads. But in professional services, it takes direct communication to begin a relationship and nurture visitors to become leads. That's why live chat software is the optimum lead generation software tool for firms and practices that want to help people make the right decisions affecting their health, financial well-being, legal needs, and senior housing choices. Live chat provides all the CRM integration, tracking and data other lead generation software offers with the added benefit of human interaction. Learn more about how live chat generates leads in our blog, "How to Use Live Chat to Attract More Plastic Surgery Patients."
HIPAA compliance with Live Chat
When compliance with the Health Insurance Portability and Accountability Act of 1996 is a business concern, it is essential that any and all processes used to manage protected health information are also in compliance. This is no small task and many lead generation software packages simply do not offer HIPAA compliance as an asset. However, the nature of live chat for professional service firms also requires HIPAA compliance so compliant live chat for lead generation is the obvious choice. Our blog, "HIPAA Compliant Live Chat: What to Look for in a Provider," explains what to know when choosing a live chat service that will be dedicated to keeping PHI safe and secure.
Written results
Data is great for many lead-generation purposes but professional service providers know they need more to make the human connection with a potential lead. That's where live chat's written reports make the difference. Every live chat conversation generates a verbatim transcript or report that clearly explains what each visitor wanted to know, how the live chat host helped them, and information for follow-up staff to know to further help them.
This record allows staff to have in-hand vital information about the visitor when they contact them, reducing the number of questions that need to be asked and helping them further develop and nurture the relationship from visitor to lead to client or patient. Take a look at a real live chat transcript in our blog, "How to Move Along Your Assisted Living Move-In Strategy."
Proactive problem solving
Like the old saying, "You can lead a horse to water but you can't make him drink," new leads aren't a given just because you have installed lead generation software. Being available when needed is key to lead generation. According to WhosOn.com's blog, "The global live chat market is booming: statistics you need to know," "93% of consumers feel real-time help is beneficial during the online customer journey" and "87% of consumers list live help among the three most important features of a website."
So, while basic lead generation software is busy gathering information in the background, live chat hosts are proactively engaging with potential clients and patients to provide a service when they need it most. And skilled, trained and educated live chat hosts know how to manage even the most difficult conversations with empathy and understanding. Our blog, "Best Practices for Live Chat Leads" explains exactly how live chat makes the connection and drives lead generation.
Guaranteed return on investment
Lead generation software is only as good as the leads it produces, but costs vary widely across the spectrum of options. When reviewing lead generation software packages, keep ROI in mind and look for statistical evidence that the software really does provide new leads. At SiteStaff we are so sure our live chat is exceptional at consistently securing new leads that we provide a guaranteed positive return on investment. We can do this because we have done the math and it shows how truly valuable live chat is as a lead generation software tool for our clients. More about the cost-effectiveness of live chat software can be found in our blog, "How much is live chat software?" or take a look at SiteStaff's lead generation software ROI by downloading our "Plastic Surgeon Case Study."
There are many great reasons to employ lead generation software and live chat is one of the best. Contact SiteStaff specialists today to learn what it can do for your firm or practice.