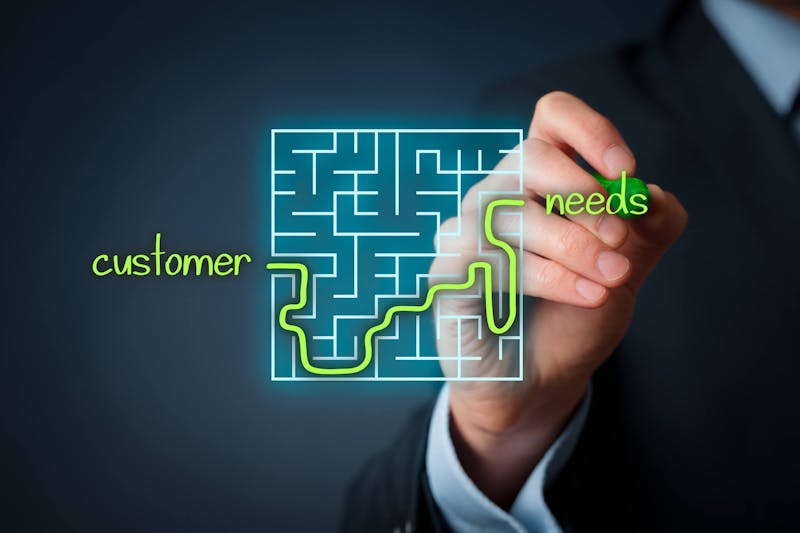 By SiteStaff Team on Nov 10, 2020 4:08:39 PM
Operating a successful business today takes stamina, diligence and, yes, technology. Of the three, technology is likely the most difficult for many to sustain year after year. But the introduction of live chat software, a blend of technology and human skill, can make it a breeze to serve customers, clients and patients, and to gain new ones. No matter what business or industry you're in, here are a few of the benefits to reap with live chat software.
Competitive advantage
Even though the use of live chat software is growing, businesses continue to believe their clients, customers and patients prefer to talk on the phone. According to Kayako's "Live Chat Statistics," just 35% of businesses believe consumers prefer live chat while 42% believe they prefer the phone. But the truth is almost exactly the opposite, statistically speaking, because 41% of consumers prefer live chat while only 32% prefer the phone. So, employing live chat while the competition continues to keep clients and patients on hold can provide a big competitive advantage.
High ROI
Every investment a business makes should have a return that makes it worthwhile and economically sound. Live chat software can and does provide exceptional ROI in the form of leads and conversions, consistently and easily. According to spechy.com, researchers at Forrester Consulting found that the benefits of live chat revealed "a 305% ROI from sales chat with a payback period of 6 months (when using paid chat services) and 120% ROI from customer service chat with a payback period of 6 months (when using paid chat services)."
At SiteStaff, we take ROI to heart and actually guarantee a positive return on investment for our clients. Take a look at real client data that proves it in our Plastic Surgeon Case Study.
Convenience of live chat software
Live chat software makes it so convenient for customers, clients and patients to reach you instantly there is simply nothing to compare it to. From a computer, tablet, iPad, or mobile phone, live chat software provides an always-open door that proactively engages with visitors in a matter of seconds with no dropped calls and no long hold times. It saves visitors time and helps get them the information they need when they need it, all the while driving leads and conversions. In fact, according to Martechadvisor.com "51% of customers are more likely to purchase once a site implements live chat" and "a customer who does chat prior to purchasing is 40% more likely to convert."
Increases loyalty
Building brand loyalty is something every business strives to do, often with little or no knowledge of how to do it best. Live chat software is proving itself to be a very effective way to enhance client retention simply because live chat allows skilled chat hosts to proactively nurture and build relationships. Globally, according to Whoson.com, "79% of businesses say adding live chat has had a positive impact on customer loyalty, sales, and revenue," and "87% of consumers list live help among the three most important features of a website." In short, offering live chat shows website visitors you are there for them 24/7, 365.
Expanded market reach
Obviously, any communication mode that is always open can only mean increased opportunity to gain more leads and conversions and to offer help. In professional services such as finance, the law, senior living, and healthcare, this is especially essential because life happens at all hours and potential new clients and patients don't have to wait for office hours to seek that help. This not only builds rapport, but it means no potential client or patient is lost just because of the time of day or night. It's fast, efficient and can be just the bridge needed to reach new clients and patients in real-time, even during off-hours.
Real humans helping real humans
Live chat software with live chat hosts who are knowledgeable, empathetic and skilled in the culture of each firm or practice is key to success. Although chatbots are great in some industries like retail, there is simply no substitute for caring and understanding in professional services. When website visitors are seeking answers to questions that can have a real impact on their life or the life of a loved one, they may be upset, distressed and worried. They may also be in a hurry to resolve problems and need a calm and empathetic person to reassure them that help is available. This is something that makes live chat with live hosts unique. Find out more about the value of real live chat in our blog, "5 Ways Live Chat is Helping Senior Living Communities During the Pandemic."
There is no longer any doubt about the effectiveness of live chat for business, but all live chat software isn't created equal. At SiteStaff, we tailor our live chat to the needs of each client, ensuring a perfect fit. Learn what live chat software has to offer your firm or practice by contacting us today.