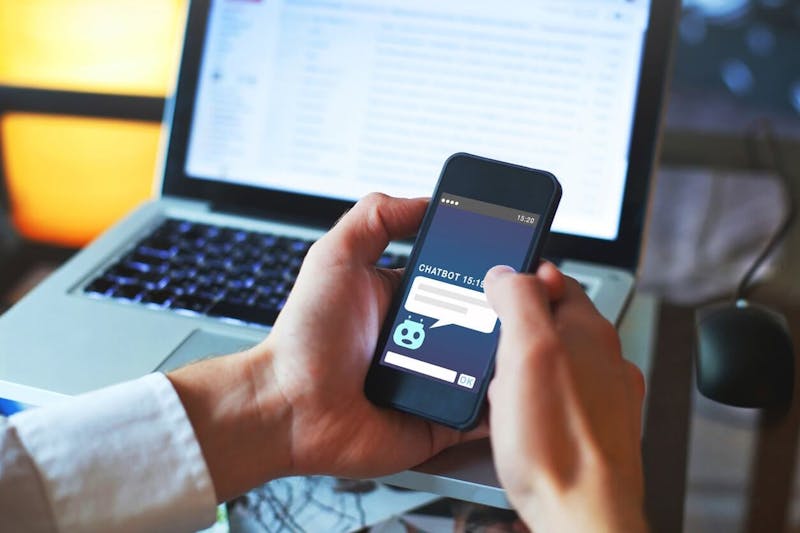 By SiteStaff Team on Nov 26, 2019 7:44:00 AM
With the hype around the benefits of chatbots – cool-factor, quick response, reduction in support costs, 24/7 availability – it seems like a no brainer to add this service to your senior living website. Hold that thought. Aside from the potential kinks of this still- evolving artificial intelligence technology, the real question is: Are chatbots capable of giving your senior living prospects the experience they want and the guidance they need on the path towards occupancy? Let's find out.
The Journey to Senior Living
The decision to move to senior living is not one your prospects or their families take lightly. A decision of this magnitude is complex, multi-layered, and incredibly emotional. Tell you something you don't know, right? Well, you may be surprised that, in general, 75 percent of consumers around the world still prefer interacting with people over bots, according to a 2018 PricewaterhouseCoopers study.
Bots and the Senior Living Experience
We believe the reasons consumers prefer people to bots are three-fold: the interactions are more personal, more specific, and more timely. Here's why this is crucial in senior living:
More personal – If consumers prefer live interaction over bots for everyday purchases, how would your prospects feel sharing their concerns about mom or dad with a bot to try to determine what type of senior living is best? Would they even try?
More specifically – According to Kayako, 29 percent of consumers find scripted, impersonal responses the most frustrating. At such an emotional time, your prospects want to be heard and understood. Scripted responses that don't apply to the specific situation can make them think if you don't care enough to talk with them in the beginning, perhaps the care for mom or dad will be just as impersonal.
More timely - Statista reports that 47.5 percent of internet users in the United States feel chatbots provide too many unhelpful responses that waste time. Often, time is of the essence when your prospects are looking for senior living. Perhaps mom's health has rapidly deteriorated, or maybe dad had an accident and can't care for himself when he leaves the hospital in a few days. They need guidance, and they need it quickly.
How Live Chat Helps
On the other hand, live chat still offers many of the same benefits as chatbots but it also overcomes many of the challenges. Paired against more traditional support channels like phone and email, live chat offers the convenient, quick response your senior living prospects are seeking while delivering the cost-efficiency you appreciate. But it goes further, allowing you to proactively engage your prospects at key moments on their journey in a personalized, specific way that improves the customer experience instead of wasting their time.
Here's an example from an actual SiteStaff senior living chat that shows how it works:
21:52:03: Visitor: Prices? Amenities included for 2people, 1bedrm.
21:52:16: Julia: Hi there!
21:52:40: Julia: I'm happy to look into some pricing for you tonight. First, can you tell me what kind of care you'll be needing, please?
21:54:28: Visitor: Hi! Do I get a discount because you're my granddaughter? (My only grandchild's name!!) My husband & I need indecent senior Iving
21:55:00: Julia: Haha! Oh, if only! I will forever love all the Julias in the world! There seems to be not that many of us!
21:55:19: Julia: I'll be just a moment while I grab some information on independent living pricing for you.
21:55:59: Visitor: Not indecent - independent living - these automatic spelling checkers. I'd better start editing
21:56:23: Julia: That's okay. I can understand you and that's all that matters!
See how SiteStaff's live chat service has helped senior living brands like yours grow. Download our latest case study today!