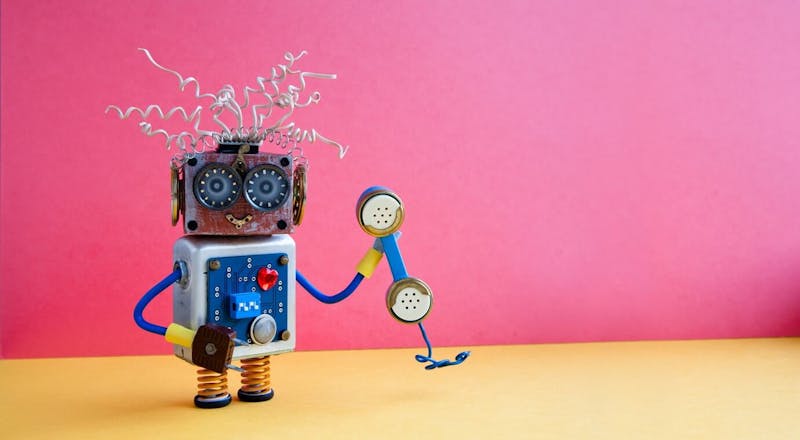 By SiteStaff Team on Oct 16, 2017 12:00:00 AM
Why aren't companies using robots to engage their customers? Can you imagine walking into a doctor's office with a robot or a form of artificial intelligence (or "AI") working at the front desk? How frustrating and irritating would it be when you are given a plethora of directions and choices from which to choose. It may sound something like this:
"Hello, and welcome to Dr. Name's office. Please sign your name on the electronic pad located next to the red light.
-Good morning, Mr. Jennings.
-If you are an existing patient, press '1'.
-If you are a new patient, press '2'.
-If you are a solicitor, press '3'.
-If you are for here for an existing appointment, press '4'.
-If you are here to set a new appointment, press '5'.
-If you are an employee, press '6'.
-If you are here to inquire about employment, press '7'.
-If you know the name of the person you are here to see, press '8'.
-All other inquires, press '9'.
-If you understand no matter what number you have pressed, there will be an overabundance of additional questions - press '0'.
Now, don't get me wrong, there are times and places for robotic systems, such as electronic checkout systems located inside your local grocery stores (although these can be frustrating as well). They play a convenient role, but they are also unable to handle anything more than rudimentary tasks. SiteStaff was developed with this concept in mind. We engage our customers, and we identify their specific requirements so that we can make appropriate recommendations. What we provide is BEYOND what any robot is capable of doing.
The point is, there are obvious reasons companies do not use robots or forms of AI serving visitors at their physical locations and helming their front desks! There are a few companies that use AI as a form of their customer service (such as your satellite provider), but a large part of the population despises it. Knowing this, why would any company use this tested and failed technology to meet and greet potential and existing clients on their websites?
The fact is, people want to interact with people. People want to communicate with a source with the capability to show empathy to their current situation. Potential and existing clients demand a speedy, pleasing, and conscious awareness that can comprehend and be empathetic to their needs. SiteStaff makes it their mission not only to increase a company's bottom line but also to make certain their online visitor experience is an excellent one. Why would a company or visitor settle for less?