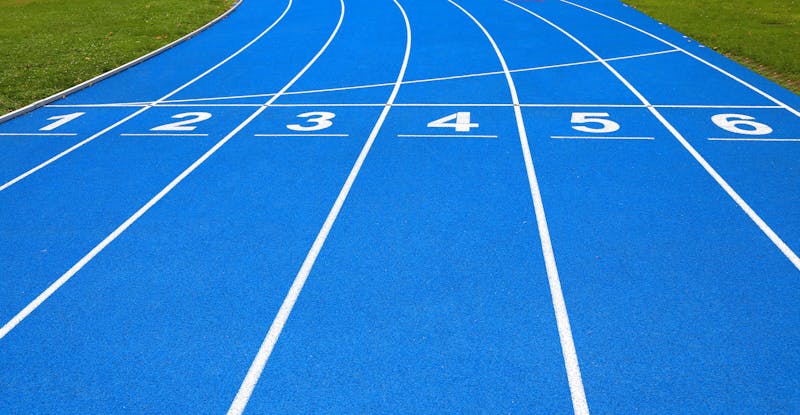 By SiteStaff Team on Dec 23, 2019 7:16:00 AM
With all the robust digital marketing tools at our disposal, live chat may not seem like a big deal. But to your senior living prospects and customers, it's quite the opposite. In fact, Forrester reports that nearly 50 percent of consumers say having a live person answer their questions during a purchase decision is one of the most important features a brand can offer. And a Zendesk study found that 92 percent of customers feel satisfied when they use live chat, compared to telephone (88 percent), email (85 percent), web form (85 percent), and social media (Facebook 84 percent, Twitter 77 percent). How does that translate to your bottom line? Let's find out with these top benefits of live chat for senior living.
1. Increased Conversions

ICMI reports that live chat can lead to a 40 percent increase in conversion rate and that website visitors who engage with your company via live chat are worth 4.5 times more than visitors who don't.
Numerous studies have found that the immediacy live chat offers, coupled with the fact the response is coming from a live person are what makes the difference. Quite simply, consumers today don't want to wait; 53 percent abandon a website if they can't find quick answers to their specific questions, according to Forrester.
2. Proactive Engagement
Not only can your prospects initiate a live chat on your website, but you can also. This gives you the ability to engage your prospects at a critical point in their journey; when they're first learning the benefits of your senior living communities!
These interactions can be crucial in getting their questions answered in a way that moves them forward in your sales funnel towards occupancy. Kayako has found that 38 percent of consumers are more likely to purchase from a company that offers live chat support.
3. Improved Consumer Experience
The importance of live chat's convenience-factor can't be emphasized enough. Live chat not only provides easy, instant access, but your prospects or customers can get it while multitasking, which saves them even more time. Per an Econsultancy report, 51 percent of customers prefer live chat for multitasking purposes, with another 21 percent preferring live chat so they can shop while they work.
But what's more, is that live chat inspires confidence; WhosOn states that 41 percent of consumers think a company that offers live chat on its website is more trustworthy. Having the ability to create that trust by providing quick answers to questions, solving problems faster, and assuring your prospects and customers that you're there when they need you at every point in the sales funnel is invaluable in senior living.
4. Better Customer Understanding

Consumers today want to be heard and understood. And the relationship and connection with your prospects is everything in senior living. Live chat creates the opportunity to begin that relationship in the earliest stages of their senior living journey.
Through those meaningful interactions, you can not only learn about their specific needs and answer their questions in real-time, but live chat also offers the ability to save those chat transcripts. This can be used for more personalized sales and marketing follow-up, even for management to gain insight into pain points that need to be addressed and resolved from a customer service perspective.
5. Competitive Advantage
Even though senior living occupancy may be edging up, competition is still fierce in the industry. You need every advantage you can, live chat is a big one. Not just because of the benefits we've listed here, but also because most of your competitors likely aren't using it yet.
Why? Kayako reports that 42 percent of businesses think consumers prefer phone support, yet 79 percent of companies who do offer live chat says it's had a positive effect on sales, revenue and customer loyalty. Regardless, a TELUS International study of over 1,000 websites found that only 9 percent use live chat, which could definitely give you an edge.
6. Decreased Costs
Last, but certainly not least is the cost-savings that live chat offers. Telephone support has typically been our industry's go-to, but it can be costly whereas, live chat has been found to be 17 to 30 percent cheaper, according to Forrester.
One of the main reasons for this is that team members can often assist several prospects or customers at once, which saves big on personnel alone.
See how SiteStaff's live chat service has helped senior living brands like yours grow. Download our latest case study today!