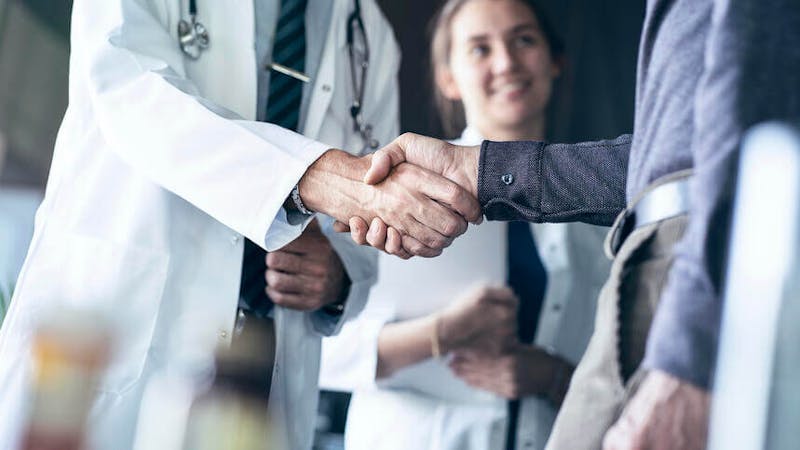 By SiteStaff Team on Jan 7, 2020 12:31:11 PM
Plastic surgeons spend years becoming and staying the best they can be as professionals, often to find expertise alone may not be enough to attract and keep patients. The internet and online research have changed everything when it comes to marketing plastic surgery, and prospective patients are savvy investigators with the universe of plastic surgeons at their fingertips.
So, under the circumstances, what can a plastic surgeon do to edge out the competition and stand out to the researching public? Consider empathetic marketing.
According to the Cambridge Dictionary, empathy is "the ability to share someone else's feelings or experiences by imagining what it would be like to be in that person's situation." Not a new concept in the field of health care, but when applied to marketing, empathy can be a game-changer in a world where the internet can actually be a barrier to reaching the humans you want to help.
What is empathetic marketing?
Studies on empathy in health care have shown increased positive outcomes and higher patient satisfaction, as well as better patient-physician relationships resulting in more open and honest communications. Empathetic physicians are good for patients and practices.
Similarly, empathetic marketing introduces the human element into marketing that helps tear down online barriers and lets potential patients know there's an actual human out there who understands their feelings and can help them achieve their goals. In short, empathetic marketing is the act of making a real human-to-human connection that encourages patients to take the next step in their search for the right plastic surgeon.
Learn more about the psychology and realities of empathetic marketing in Media Post's blog, "Moving On From ROI To ROE - A Return On Empathy."
The case for live chat
For plastic surgeons, one of the best and easiest ways to begin empathetic marketing is through live chats on their website. Few marketing tools frustrate potential patients more than asking an online question and getting a response from a robot. It's often an instant turnoff because people know the difference between a human and a robotic response. To many, it's a sign that the website owner cares more about saving money than providing helpful and effective service., and that's not a productive way to begin a patient-physician relationship.
On the other hand, live chat offers the human touch in real-time, making your first impression a good one. Unlike phone calls, there is no on-hold waiting time, and it can be available 24/7/365. Potential patients can get the information they desire quickly, schedule a consultation appointment, and become a new patient. This is known as "conversion" in the world of marketing, and it is the key to success.
In reality, more and more customers of every type of business from retail to professional services expect and prefer live chat to other types of communication options. It's fast, easy, and effective — when done right.
Making it work for your practice
Because live chat takes your website offerings from passive to active by personally engaging with potential patients, it begins a relationship, not just a process. To make it work in a profession like plastic surgery, however, requires highly skilled and trained people as communicators and the guarantee of absolute privacy. They must also be empathetic, caring, and knowledgeable about your plastic surgery practice, be able to answer common questions with ease, and maintain the same high standards you require of your staff. Ultimately the live chat communicators must be able to inspire trust by engaging with potential patients, which in turn enables them to provide your practice with a detailed and comprehensive transcript of each conversation.
Another great benefit of live chat with SiteStaff professionals is our ability to call-connect website visitors to your office right from the live chat if they so desire. This seamlessly transfers visitors to your office personnel who can then take over and welcome them to your practice.
Before you decide on live chat for your website, download our "Plastic Surgery Case Study" to find out how it works in the real world. We think you'll find it's a great way to convert website visitors to patients.