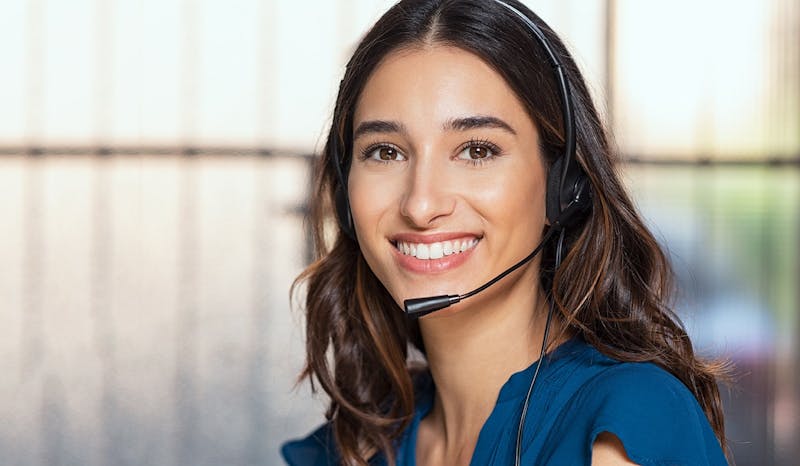 By SiteStaff Team on Mar 16, 2021 6:00:00 AM
Over the past few decades, the ways people communicate with businesses have gone through significant changes, all of which contributing to where we are today: live customer service. From the early days of the rotary phone to modern-day call centers, the phone has always been the communication channel of choice.
That is, until everything went live thanks to the internet and social media. Today, consumers can get in touch with support via live chat, phone, Facebook, WhatsApp, and even Amazon's Alexa. Even so, very few companies have leverage over all this technology to serve customers.
How Customer Service Used To Be
Many customers don't have fond memories of their customer service experience in the past. We've all had experiences of having to wait for hours on hold just to not have our problems solved. They either tell us to call back another day, that we've been given the wrong information, or that they don't have enough information to resolve our issues.
In the past, customer service wasn't the most convenient or effective process, and as a result, everyone dreaded making these calls. Even worse was that instant communication wasn't available then, so Twitter, email, Messenger, and other apps didn't exist yet. This meant that whenever we had complaints, no one ever knew about it unless we called or sent a letter, so companies didn't do much to address issues unless they saw a drop in sales.
Customer Service Now
With today's customer service standards, we can expect high-quality service, 24/7 availability, and a channel that's most convenient to us, the customers. We no longer have to write long emails, navigate IVR systems, or struggle with chatbots that aren't helpful and are likely to crash or stop the request. The world we live in now has answers to almost anything, directions to nearly anywhere, and a way to buy anything. Excellent customer service is just one click or call away.
The Future of Customer Service
Today's customers have the power to resolve various issues on their own without the need to communicate with an agent. As such, we also expect that self-service via websites will be an option available shortly. If a customer is unable to solve a problem on their own, customers should also have the option to communicate with an agent, where they will be able to have their issues resolved without a callback or transfers.
Whether self-service becomes available in the next few months or a few years, the future of customer service looks bright for customers. From its humble roots to the magnificent industry that it has become, live customer service is now the backbone of every company that works with customers. At SiteStaff Chat, agents provide the highest standards of service, utmost respect, and nothing but excellence to their customers. So if you're in the market for a team of dedicated customer service staff, look no further than SiteStaff Chat.