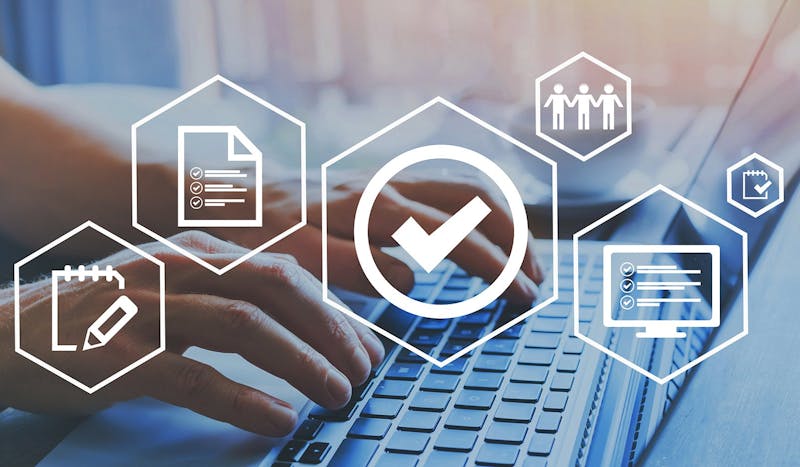 By SiteStaff Team on Feb 8, 2021 12:42:57 PM
Outsourcing telephone customer support has been an option for decades, but the more recent advent of live chat customer support makes an even stronger case for the practice. As consumers' preference for using live chat grows, so too does the need to work with an outside live chat specialist that can meet or exceed business goals.
This is particularly the case for professional service firms in elective surgery, the law, finance, and senior living, serving clients and patients who may require special attention. When deciding whether to outsource customer support services, consider the following facts and statistics.
KPIs are essential
Reputable customer support providers have years of experience in successfully helping their clients grow and prosper. So, when seeking a customer support provider, look for one with a great reputation and a proven track record.
One of the best ways to assess customer service providers is through key performance indicators such as customer satisfaction, clients' readiness to recommend the company (aka net promoter score), customer retention, conversion rate, and others. KPIs provide the facts and stats necessary to choose a provider that can meet or exceed expectations. The Acquire blog, "How Do You Measure Customer Service Performance and Success? With 9 useful KPIs" looks at the importance of using KPIs to provide the best possible customer support services.
Using Hosted Chat for Customer Support: No costly new hires
Hiring is a costly process not only in dollars, but in time and energy as well. According to the Small Business Administration's blog, "How Much Does an Employee Cost You?," 1 "There's a rule of thumb that the cost is typically 1.25 to 1.4 times the salary, depending on certain variables. So, if you pay someone a salary of $35,000, your actual costs likely will range from $43,750 to $49,000."
When outsourcing customer support, however, that cost is shouldered by the provider. The best customer support providers have highly skilled, career-oriented live chat hosts who have been with the company for years. This not only speaks to the dedication and experience of the chat hosts, but also to the overall culture of the provider as one that values their employees as the assets they are.
For professional service firms and practices, it is also necessary to work with support hosts who are trained in the specific industry and who are innately empathetic and caring, especially during times of crises. To learn more about how live chat customer support can help during trying times, check out our blog, "5 Ways Live Chat is Helping Senior Living Communities During the Pandemic."
Positive customer experience
Our interconnected world is driving expectations among consumers and one of the most critical is the desire for a great customer experience. When teaming with an experienced customer support provider, the bar should be high for making each customer experience as a good as it can be.
Since the onset of the COVID-19 pandemic, this has never been more important, as noted in the Zendesk "CUSTOMER EXPERIENCE TRENDS REPORT 2021," which states, "Average weekly support requests are up 20 percent since the start of the pandemic," and "Half of customers say that customer experience is more important to them now compared to a year ago."
Thus, it isn't surprising that a bad customer experience can be costly. In fact, the Zendesk Report notes, when it comes to retaining customers, "50% will switch to a competitor after one bad experience," and "80% will switch to a competitor after more than one bad experience."
These statistics again underscore the need for a customer support provider that is as dedicated to each website visitor as they are to their own clients. In turn, satisfied clients and customers are happy to express that satisfaction in repeat business and by providing positive reviews. Learn more about live chat support and great reviews in our blog, "Positive Reviews for Your Plastic Surgery Practice with Live Chat."
HIPAA compliance
For professional service firms and practices, one aspect should not be overlooked in the search for a customer support provider. That is compliance with the Health Insurance Portability and Accountability Act of 1996. Because live chat customer support for professional service firms and practices can involve personal health information, HIPAA compliance must be provided to protect not only the website visitor, but the firm or practice as well. When considering a customer support provider, keep the following in mind:
1) HIPAA regulations apply only in the United States so a provider with U.S.-based chat hosts may be preferable.
2) HIPAA-compliant customer support providers are willing and able to prove they are in full compliance, so always ask for proof.
3) HIPAA compliance requires business associates (such as customer support providers) to sign a Business Associate Contract that details how PHI will be managed.
Find out what you need to know in our blog, "HIPAA Compliant Live Chat: What to Look for in a Provider."
Outsourcing customer support is a big decision and professional service firms and practices can rest assured SiteStaff is prepared to assist. Find out more about what we offer and contact us today.