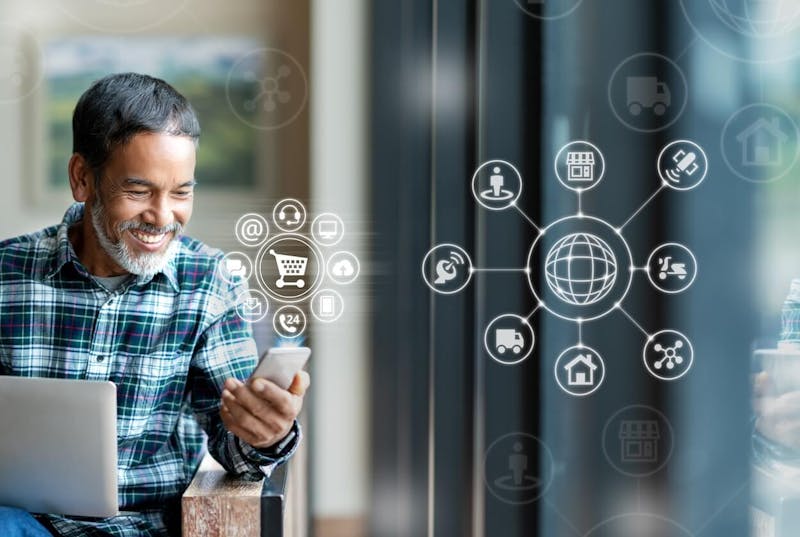 By SiteStaff Team on Nov 21, 2019 7:54:00 AM
After record level lows in 2018, this year's Q3 data from the National Investment Center for Seniors Housing & Care (NIC) shows that occupancy rates are up for senior living communities. NIC credits rising demand and a slower rate of new construction starts, which should translate into continuing occupancy gains barring drops in consumer confidence or economic woes for the country. That's great news, but while your competitors are hoping it will lull you into a false sense of security, don't let it. Competition in senior living remains fierce. Omnichannel marketing is one way to help your brand stay ahead.
Omnichannel Marketing Defined
Have you ever researched a product or service only to find that their website seems different than their social media, and then that's different than their emails? What about your brand interactions? Are you asked the same questions over and over each time you speak with an associate or enter information into a form? Join the club! It's frustrating and confusing. It can leave you feeling like the brand is too much trouble to fool with, even if their product or service best fits your needs.
Enter omnichannel marketing – or as we like to say - the remedy to all this confusion. It's a marketing approach that's focused on simplicity and consistency for the consumer across every single channel. Yes, it can be done, and it's beneficial to you too because it allows you to quantify the consumer experience from their first interaction with you through the sale and their ongoing satisfaction (or not) as a customer.
Omnichannel Marketing in Action
At its core, omnichannel marketing is about the customer experience: how you personalize it, how you simplify it, and how you use it to educate consumers on why your communities fit their specific wants and needs best. Retail and hospitality brands have embraced it with much success.
Disney is one great example. Their omnichannel approach begins with a consumer's first visit to their website. The site creates a user-intuitive experience that carries through to its trip planner with custom itineraries and then to the app that tailors your Disneyland or Walt Disney World trip to you and your family. Small details, down to wait times, the nearest Fast Pass kiosk, and photos uploaded straight to your app or online account. They'll even send souvenirs back to your room so you don't have to carry them with you all day. Then you can easily recreate the whole experience again next year.
Starbucks, Chipotle, REI, and Walgreens go-to-market with an omnichannel approach as well.
Senior Living Goes Omnichannel
Some senior living brands have already taken note and have begun streamlining their messaging for the current channels they have in place.
Heritage Communities is one example. They are not only working to ensure consistency in message and branding but are also looking into using artificial intelligence to decipher customer questions and responses in calls. This could help them better train their sales team and map the consumer journey, allowing them to tailor marketing to what's actually being asked by prospects as well as what's important in their journey.
Another tool you can consider as part of your omnichannel marketing strategy is live chat on your website. It's an ideal way to engage with your prospects at the moment they are learning about your brand and its benefits. To see an example from an actual SiteStaff senior living chat that shows how it works, click here.
A live chat service like this can help you then tailor future marketing to this prospect based on what you've learned in that interaction to help them feel more comfortable and confident in taking that next step with your brand.
See how SiteStaff's live chat service has helped senior living brands like yours grow. Download our latest case study today!