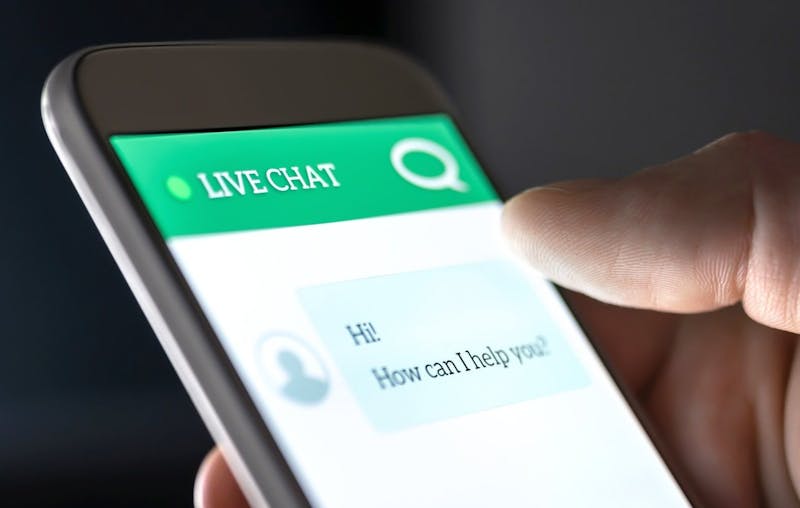 By SiteStaff Team on May 26, 2016 12:00:00 AM
By now, we are all aware of the benefits of having live chat on your business website.
Visitor experience
Increasing conversion rates (capturing visitors and creating customers)
Return on Investment (ROI)
Customer retention and satisfaction
It's simply a quality business decision
However, with all of the "Live Chat" software companies and options to choose from, why does SiteStaff make more sense for your growing business?
We are not just "downloadable live chat software."
When searching for a chat solution, many businesses find most live chat software is simply software applications that must be downloaded onto a company's website. These can be confusing and are typically unproductive. The reason is, the company will then need to dedicate and train an already busy employee to be responsible for maintaining a website presence while working another full-time position. This can not only cause the employee to be unproductive but also counterproductive. A company's website visitors are just as important and should be treated so. They deserve the same time and attention one would receive if standing right in front of a company's representative. The only way to make this possible is for the company to hire a dedicated staff member to focus entirely on welcoming, meeting, and greeting website visitors. This new position will include training, inspection, salary, benefits, payroll taxes, etc. The better option? SiteStaff!
At SiteStaff, we provide the chat host. Our engagement specialists are US-based, well-educated, well-trained men and women who work from their homes. They can represent your company the exact same way you would, giving your website visitors the same exceptional service they would find at your physical location. Our trademarked software (BoomChat) is designed to make our engagement specialists the best and most efficient in the business. Your business completes a company-specific knowledge base form, giving our chat hosts the information they need to answer the most common questions your website visitor may have. If requested, our chat hosts can call-connect your office and website visitor right then and there. It's quick (takes your webmaster just minutes to install code), it's professional, it's efficient, your website visitors get the attention they deserve and your company profits. I guarantee it, or the service is FREE until you get your first client!
EVERYONE WINS!
Also, by choosing SiteStaff as your online conversion tool, you will be saving money, saving time, avoiding headaches while turning website visitors into paying clients, and increasing profits. Isn't that what it's all about?
I'm so proud of this company and the incredible people who make it happen. Make the best business decision you can make today…by partnering up with the best online conversion company in the business…SiteStaff!
Bill Jennings