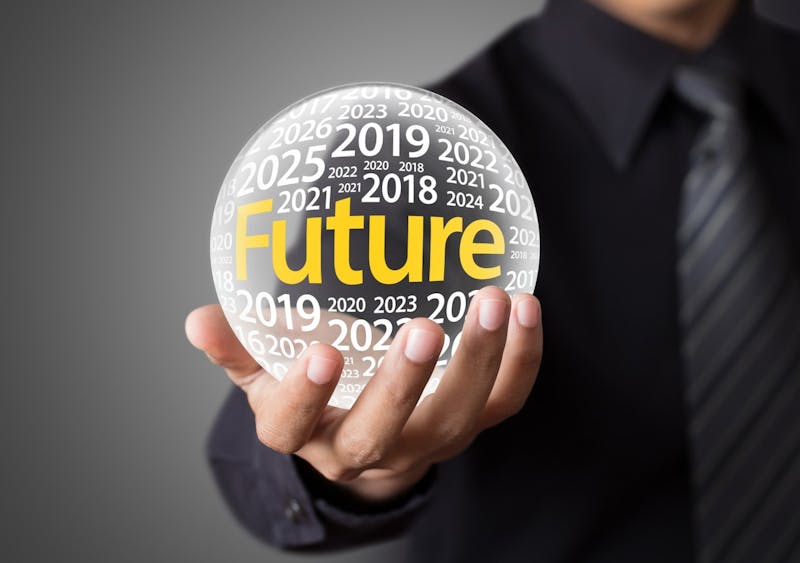 By SiteStaff Team on Dec 11, 2019 7:00:00 AM
With a new decade on the horizon, it's hard to predict what's next. One thing we can say for sure is that the senior living industry has changed dramatically in this last decade, and there's no reason to suspect that won't continue. Evolution is necessary, and overall, we're better for it. It's exciting that seniors and their families are beginning to consider our communities as partners in aging well rather than the 'old folks' homes' of years past. But with opportunities, there are also threats. Let's look at three senior living trends to keep an eye on.
Trend One: Workforce Worries
Your team is the heart of who you are, but the struggle of recruiting and retaining them seems never-ending. The near-record unemployment lows are forcing a level of competitiveness that's not only increasing wages but also turnover-costs as we all fight each other for the best of the best.
We have to remain focused on attracting, engaging and developing key talent. But it may be time to explore alternative staffing models, to get more creative with benefits that speak to what employees really want and need, and to look inward to create culture employees want to be part of for the long term. And to promote the heck out of all this!
Trend Two: Partnership Pursuits
If we've learned anything over the last decade, it's that we have to adapt and do so quickly, when change comes. No one senior living provider can be all things to all people, so partnerships are becoming a key component of business strategy.
For example, with the Centers for Medicare & Medicaid Services (CMS) announcing that Medicare Advantage (MA) will now cover non-skilled, in-home care, senior living providers could be reimbursed for services that residents have paid for out of pocket in the past. This means our industry may become more attractive to hospitals that are incentivized to keep patients out of the ER and other high-cost inpatient settings. It may also open the door for us to work with private insurance companies that offer MA plans.
Another example comes in the form of the 'silver tsunami' or the influx of boomers we keep expecting to boost our occupancy rates. According to the AARP, 10,000 baby boomers turn 65 every day. This is likely to continue into the 2030s and translates to nearly seven baby boomers turning 65 every minute. But, new players are also going after this market, offering alternative experiences to traditional senior living. Partnerships that blend the best of what senior living offers with untapped niches that give seniors more options could help combat this such as the joint venture between Atria Senior Living and Related Companies to bring luxury senior housing to major metro areas
Trend Seven: Technology Trade-Offs
Not only are seniors are living longer, healthier lives than ever, they're also more tech-savvy than you might imagine and they're using that know-how to stay independent longer. While there was a time when needing a little extra help at home might force a move to senior living, now technology is filling the gap. Smart home devices and on-demand services that monitor health, increase safety, provide household and transportation services, and even help them stay connected to family and friends are readily available; not to mention convenient.
There's no sense fighting it; rather, it may be time to embrace how technology can make your community even more attractive as part of your amenities package. What's more, the right technologies can also help you increase the efficiency of your operations and allow you to provide a more personalized experience. In fact, that personalization can start with one of your first prospect touch points; by incorporating live chat on your website. Technology such as live chat is an ideal way to engage with prospects at the moment they are learning about the benefits of senior living and help them to feel confident in taking the next step towards occupancy.
SiteStaff Senior Living Chat in Action
01:49:48: Visitor: My MIL has been steadily declining healthwise over the last year. Her children have been in denial about her declining health and I honestly just cant continue to worry about her! So I told them I was taking over the whole thing and would educate, update and schedule them on everything.
01:49:55: Visitor: My name is *******
01:51:07: Julia: It's nice to meet you, *******. I know it can be difficult to convince family about the health and especially the mental state of a loved one. Sometimes having the proper information to back you up is a really good way to bring about a constructive conversation.
01:52:12: Julia: While we do book tours of our community, I'm not sure you and your family are quite ready for that just yet. Instead, why don't I have our Marketing Director reach out to you directly? They can talk with you about your mother-in-law's needs and provide you with more detailed information about our community. That way you can bring it to your family. Does that sound like a good plan?
01:52:27: Visitor: The best decision is a WELL informed decision! They know it needs to happen, none of them want to be the one that pulls the trigger and tells her about it!
01:53:41: Julia: Exactly! With the right information, it can make pulling that trigger a lot easier. Even if you decide we're not the right community for her, even talking with us or another community for that matter might help push everyone in the right direction.
See how SiteStaff's live chat service has helped senior living brands like yours grow. Download our latest case study today!