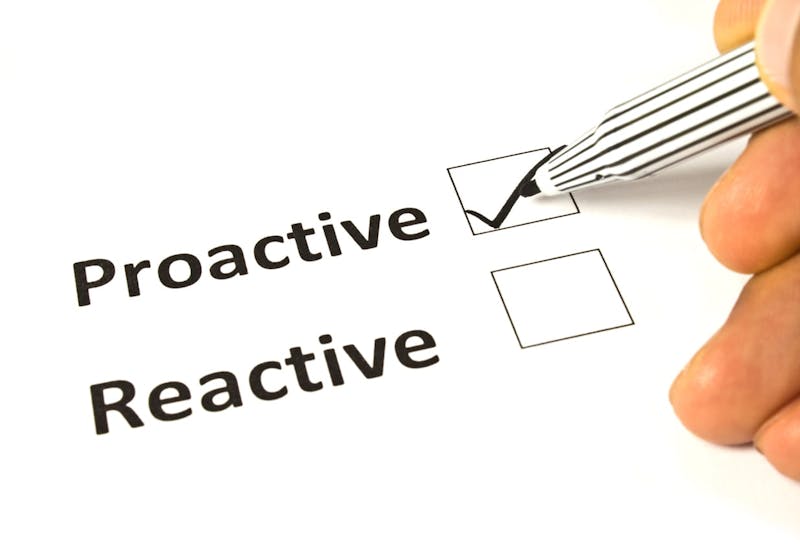 By SiteStaff Team on Nov 19, 2015 6:59:29 AM
I was on a phone call yesterday with the CEO of a local marketing firm. We were discussing different marketing approaches designed to drive traffic to websites when the subject of live chat was brought up. He asked a very good question, and I wanted to address it with everyone who might be wondering the same thing.
His question –
"Why must your chat box automatically appear and start moving horizontally or vertically across the page being viewed by the visitor? Why not just offer a chat tab where the visitor could find and click if he/she is interested in chatting?"
He went on to say, "It might seem a little intrusive to have that chatbox just pop out if not requested. I click the red X as fast as I can to get the chat box off the screen!"
My response –
"Good! What you actually just said to me is you were proactively met and greeted. You were directed to take some type of action."
There are three types of action
1) Positive Action (Great)
2) Negative Action (Okay)
3) No Action (Not Acceptable)
Shoppers on your website are likely to agree.
According to an E-consultancy report, online shoppers consider proactive invitations to live chat to be positive, with 66% being either 'receptive' or 'appreciative.'
Think of it like this. A customer walks into a store of their interest (we will call it a dress shop).
Three things could happen -
1) The store clerk proactively meets and greets the store visitor and engagement begins. (Great)
2) The store clerk proactively meets and greets the store visitor; however, the visitor states she doesn't need any assistance; she is just browsing. (Okay)
3) The store clerk does not proactively meet and greet the visitor. The visitor leaves without a word being spoken. (Not Acceptable)
Number three is not good for business. In that case, the business is relying on the customer to take action proactively. The business is relying on the customer to do the job of the sales clerk. This dress shop has spent good money getting that shopper into the store. Is there a better time to create a new satisfied customer?
If we want to create new relationships, we must be proactive in doing so. If you are the first to say hello to someone, there's a pretty good chance they will say hello back. If you decide not to say hello, there's a pretty good chance no words will be spoken. If new relationships are important to you, but you are not willing to be the first to say hello, you are now relying on the other party to create the relationship. You are now giving up control.
I can promise you this:
"If you're not proactive today, you'll be reactive tomorrow."
- Bill Jennings