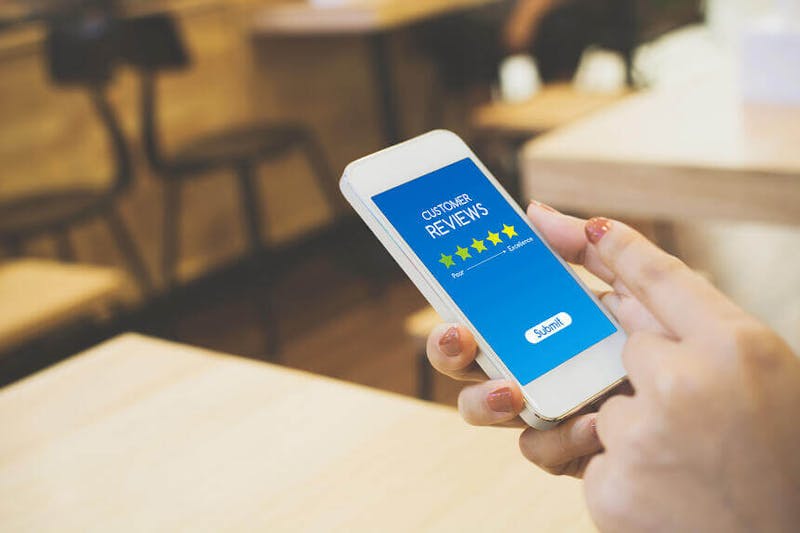 By SiteStaff Team on Jan 22, 2020 7:42:00 AM
Live chat is fast becoming the communication tool of choice among consumers across many industries, and health care is no exception. The benefits are many for website visitors, and can ultimately result in positive reviews for your practice, beginning with the first contact.
A look at reviews and reviewers
For example, the article, "How first impressions online affect patient acquisition and hospital revenue" in Becker's Hospital Review, notes, "Research shows 77 percent of patients conduct an online search before making an appointment with a physician, meaning most prospective patients' first impression of a provider or healthcare organization occurs online before they even step foot inside the facility." Since live chat is often the first contact a plastic surgery practice has with a potential patient, a great first impression can have lasting value.
Also important is the value of positive reviews. Thanks to the internet, the opportunities for rating, ranking, and reviewing physicians online has grown considerably, to the point that it is inescapable. More and more people consider online reviews as or more important than recommendations from friends and family. So too should plastic surgery practitioners.
According to BrightLocal's "Local Consumer Review Survey 2019," reviews have become an essential part of consumer research, stating, "82% of consumers read online reviews for local businesses, with 52% of 18-54-year-olds saying they 'always' read reviews." The survey also notes, "Positive reviews make 91% of consumers more likely to use a business," and "The number of consumers writing reviews is growing, with two-thirds of consumers now having written reviews for local businesses, and the average reviewer writing nine reviews in 2019."
Specific to health care, HealthCareDive's article, "More than half of Americans share doctor experiences online, survey shows," notes a Binary Fountain survey found "51% of respondents said they share their personal medical experiences via social media, online ratings and review sites — 65% more than did so a year ago" and "70% of Americans say their choice of doctor was influenced by online ratings and reviews, and 41% admitted checking out a doctor online even when another provider referred them."
Also notable is information from Demandforce.com showing that among those who write reviews, 90 percent do so to help others make the right decision, 79 percent consider writing reviews as "a way of giving back," and 79 percent do it "To reward a company that has done right by you." Thus, a satisfied patient can quickly become an advocate for a plastic surgery practice and its future patients.
What does live chat have to do with it?
Live chat is a vehicle for patient satisfaction, which is essential for any successful plastic surgery practice. In our warp-speed world, visitors want information quickly, and they want it to be correct, helpful, and confidential. With all the disinformation on the internet, live chat is an open door to reputable and professional answers. Consider the following attributes of live chat as drivers of a positive experience for new patients.
1) A great first impression is priceless. Anyone contemplating plastic surgery wants to know the practice they are considering is open to communication and stands ready to answer questions with a click and a friendly attitude. Having live chat hosts who understand the value of first impressions will make a big difference.
2) There are no stupid questions. As with any surgical procedure, potential patients have plenty of questions, and it's essential they feel comfortable asking even those that may seem silly or inconsequential. Live chat can provide a relaxing and welcoming way to put potential patients at ease, so they aren't embarrassed or afraid to seek the answers they need.
3) Open communications. One of the most often heard complaints about physicians is the lack of communication, often coupled with a feeling of being rushed out at the end of an appointment. Live chat can help by clarifying concerns and answering questions potential patients have before they even schedule an appointment. This provides an instant level of care and attention many have not experienced before and shows that the practice appreciates their interest.
4) Experience empathy. Empathy puts the "care" in health care, and live chat offers plastic surgery practices the opportunity to show potential patients their human side right from the start. Learn more about the importance of empathy in our blog, "The Human Touch: How Empathetic Marketing Helps Plastic Surgeons."
While there are no guarantees that every live chat will result in a positive review, live chat should be considered an essential part of your patient-centered experience package.
Find out more about live chat for plastic surgery practices by downloading our "Plastic Surgery Case Study."