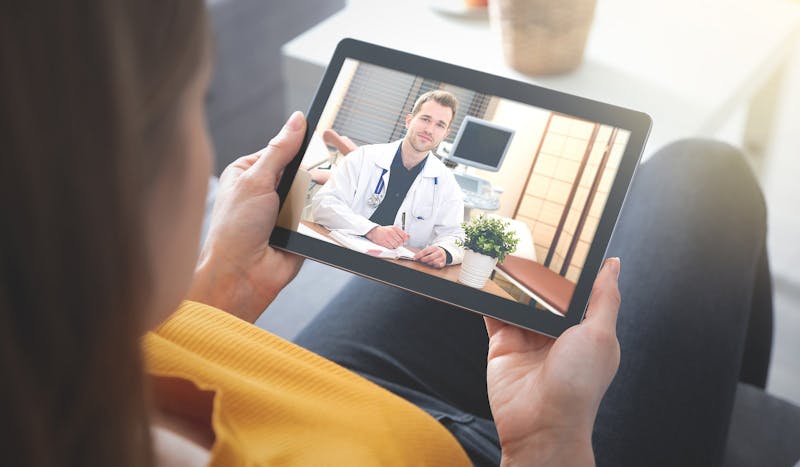 By SiteStaff Team on Apr 13, 2021 11:42:00 AM
Building trust, right from the start, is key to a sound doctor/patient relationship. Since first impressions are forever, and websites are often the place prospective patients begin their journey, websites must exhibit all the factors that incite trust and confidence. But where to begin? Here are several of the best steps to take to make a plastic surgeon's website feel safe, secure and trustworthy.
Double check website security
It should be a no-brainer by now, but many websites still lack the essential security provided by the HTTPS or Hypertext Transfer Protocol Secure designation, which means communications over the website are encrypted and protected in transit. Also essential is a website privacy policy that defines how data collected on a website is used, including HIPAA considerations.
In some states like California, a privacy policy is required by law, but even when not required, privacy policies speak to the trustworthiness of a website and its owner. More about state privacy policy laws is available in the article "State Laws Related to Internet Privacy" from the National Conference of State Legislatures.
Make sure mobile is optimized
It's a fact, mobile internet usage is growing by leaps and bounds in the United States, thanks to the use of smartphones, which Statista estimates to hit 280.54 million in 2021. Not only is mobile convenient for users--when working well, mobile websites tell visitors and prospective patients the practice is on top of technology. But again, the operative words are "working well," which means the site is fast, responsive and user-friendly. Learn what's essential in the optinmonster.com blog, "The DIY Mobile SEO Guide: How to Be Mobile-First in 2021."
Also important is the news that Google plans to switch from ranking mobile sites based on their desktop sites to ranking desktop sites based on their mobile sites. More about Google's 2021 changes can be found in the Moz.com article, "The Best-Laid Plans: Can We Predict Anything About 2021?"
Clean it up
It may seem obvious, but the importance of good grammar, punctuation and spelling on a website is essential to building trust and credibility. While not every website visitor is an editor, odds are many will notice misspelled words, poor grammar and other errors that will undermine your message and make people wonder about other shortcomings.
In addition, such mistakes may also impact SEO as search engines will tend to rank other, less mistake-prone sites higher. Find out more about the importance of clean website content in the readable.com blog, "Do spelling and grammar affect SEO?"
Offer live chat
When it comes to elective surgery, few website features can top the human connection, especially when it's provided by HIPAA-compliant, knowledgeable and empathetic live chat hosts. Proactive live chat with U.S.-based professional hosts offers a fast, cost-effective way to connect with prospective clients, establish leads, and most importantly, build trust. Each chat helps begin or build on relationships that ultimately can lead to conversions and new patients. Live chat is also an important link to potential patients who are currently isolating but interested in future procedures. Each chat transcript can guide office staff in how to best follow up and set consultations, for a time that is best for each potential patient. Our blog, "Live Chat for Plastic Surgeons — What to Look For" takes an in-depth look at live chat essentials.
Share testimonials and reviews
Websites are the perfect platform for sharing good news and that includes testimonials and reviews from satisfied patients. Real people sharing great outcomes will help build the brand while affirming professional qualifications and credibility. This is especially true for prospective elective surgery patients who can benefit from seeing and hearing about procedures they are considering. Testimonials are also great for reputation building, something that matters to most prospective patients. One way to encourage patient testimonials and reviews is via live chat. Learn more about out the connection in our blog, "Positive Reviews for Your Plastic Surgery Practice with Live Chat."
Provide great patient support
Maybe more than ever, client support is an essential offering every website should provide. There's no need to commit valuable in-house staff resources for routine questions and concerns when live chat can do it with ease. Live chat hosts who are trained in the elective surgery industry and in the culture of each surgeon's practice can be available 24/7, 365 to assist current and prospective patients. This reassures them that no matter what time it is, their concerns are always number one. Find out more in our blog, "How is Live Chat Effective for Customer Service."
Plastic surgery websites can be a window into the best a practice has to offer. SiteStaff can help with professional live chat services that will take a website from good to great! Contact us to learn more today.