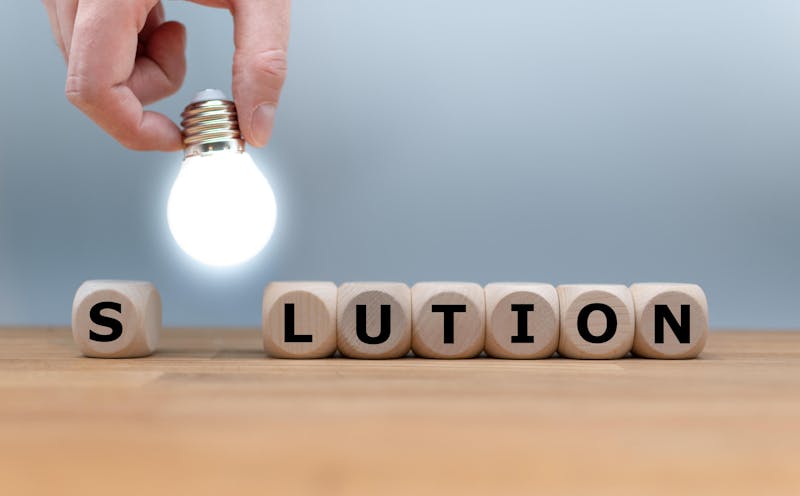 By SiteStaff Team on Mar 18, 2020 7:23:20 AM
Live chat is no longer just a great new idea; it's become the go-to marketing and customer service platform of choice for companies and consumers. For many businesses, having live chat is as simple as install and go; Still, for professional services like law firms, senior living, cosmetic and elective medicine, and financial planners, there is a higher bar. These companies and practices have exceptional needs and thus may believe live chat is not an option for them. But just as they are specialists in their fields, SiteStaff specializes in designing a live chat experience that proves perceived problems are easily overcome. Here are a few of the most common to consider:
Perceived Problem: Live chat can't meet our high standards
Running a professional practice or company requires every staff member continually meet or exceed the high standards set by management. From the first call to consultations and appointments, there is no room for error when it comes to putting their best foot forward with each client. Professionalism is always the goal, and anything less is unacceptable.
It is just that professionalism that can be lacking in live chat unless the live chat provider embraces the same ethic in word and deed. Beginning with in-depth knowledge of a practice or company, SiteStaff takes the time to learn the culture and mission of each client. That knowledge is then used to carefully craft a live chat experience that not only provides visitors with the information they need but also begins building relationships based on empathy and trust. But you don't have to take our word for it, learn what our clients think about our live chat services.
Perceived Problem: Live chat is one-size-fits-all
For many companies, live chat is a plug-and-play option. However, professional service firms require attention to every detail because every website visitor is a potential client with very unique and personal needs. Creating a live chat experience that keeps the details front and center requires the highest level of devotion to our clients and their website visitors.
For example, SiteStaff carefully determines the best number of skilled live chat hosts and hours of service through complex analytics and testing. Being able to scale up or down quickly based on the actual real-time needs of each client is key to maintaining the optimum level of service without gaps or a lapse in quality. Meticulous attention to each client's needs is our mantra, and we continually work to meet and exceed expectations.
Perceived Problem: Lack of in-depth knowledge
In professional services, education is everything. At SiteStaff, we feel the same way. Because we specialize in serving professional service firms and practices, we take the time to learn not only about each business, but about their areas of expertise. Hence, we become experts on their behalf. Our live chat hosts are all US-based college graduates who share a desire to help others connect with the professional services they need to reach their goals and improve their lives. They receive intensive proprietary training tailored to each client's requirements and are always ready to go the extra mile to make each live chat comfortable, enjoyable, and fruitful for the visitor. Their professionalism is second to none, and their knowledge base is always expanding.
Perceived Problem: No commitment to regulatory compliance
The internet has brought the entire universe to a screen, but it is also a gateway to an invasion of privacy. To protect the public from online predators, states and the federal government have enacted laws and promulgated regulations for businesses that require sensitive private information to do their job. A case in point is the Health Insurance Portability and Accountability Act of 1996, commonly known as HIPAA. In medicine, but also industries like the law, senior living, and financial planning, HIPAA compliance is a part of everyday business to keep electronically protected health information secure. Thus, it follows that a live chat provider must also be HIPAA compliant when its clients are.
Compliance with HIPAA, as well as with other complex laws such as the California Consumer Privacy Act, requires vigilance and an overriding commitment to privacy and security. At SiteStaff, we know there are no short cuts to compliance. It is a daily, ongoing process designed to protect our clients and their website visitors to the letter of the law. Security is woven into the fabric of our live chat services; It's not optional, it's automatic.
Live chat is an excellent tool for gaining and keeping new clients. Don't put off adding live chat to your website, find out how SiteStaff can tailor the perfect package of live chat services for you, your staff, and your clients.