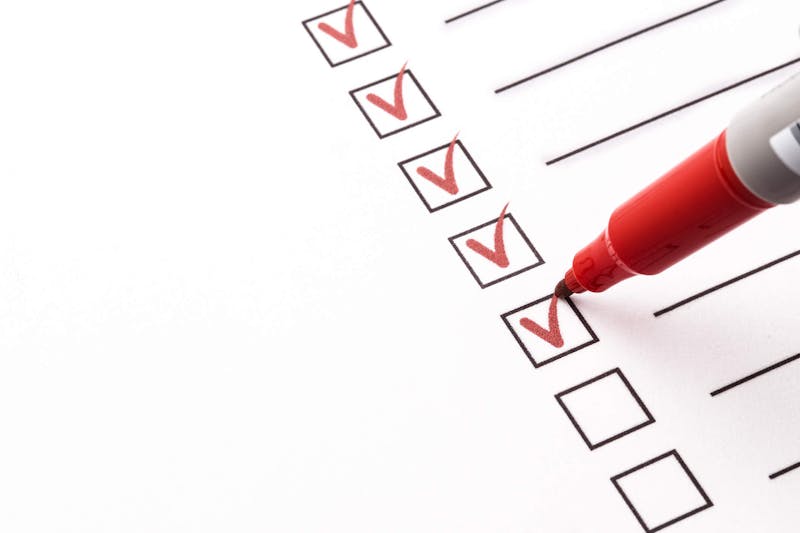 By SiteStaff Team on Sep 3, 2020 8:37:59 AM
Live chat provides a great service to potential clients and patients who expect quick and professional assistance. But how can you tell if live chat is also meeting your expectations? Take a look at five of the most important key indicators of live chat success to assess how live chat can work for your bottom line.
Conversion Rates
Yes you want to provide the best possible service, but you also want to reap the rewards of that service. Perhaps the best way to determine the success of your live chat service is the number of prospects converted to clients or patients. Simply put, conversions result in a return on investment, and ROI is the best indicator of success.
Right from the beginning, with live chat hosts who are highly trained and empathetic, live chat should be considered the pipeline for building new relationships that become new leads and conversions. Another essential ingredient to increased conversions is integration with your CRM. Since your CRM is the mothership of information on each live chat visitor (as well as current and former clients and patients), CRM integration with live chat allows data to be gathered, stored and utilized as needed. Using that treasure trove, live chat hosts can build rapport based on knowledge, further creating a great client or patient experience built on a detailed profile. Nothing is left to chance, and follow-up by staff can be a friendly, productive conversation rather than a redundant question-and-answer call.
Live chat conversions should be the rule and not the exception. If your live chat is not proving itself in your bottom line, take a look at our blog, "Best Practices for Live Chat Leads" to find out what might be missing. For a deeper look at conversions and live chat, our blog "Live Chat Options - A Comparison" explains it all.
Positive Client/Patient Feedback
An upbeat and engaging live chat experience can do wonders for increasing the positive feedback you receive from clients or patients. This is especially true for professional service firms and practices that require an exceptional level of expertise and empathy in each and every live chat host. It's not just about answers, it's about understanding and professionalism at the same level provided by your in-house staff. In the end, there is nothing that can replace customer trust and satisfaction, and live chat, done well, provides the level of quality that inspires great customer feedback. Take a minute to find out how it works in our blog, "Positive Reviews for Your Plastic Surgery Practice with Live Chat."
Proactive Hosts
Live chat is, quite literally, only as good as the hosts who provide it. And that includes the ability to be proactive. This is not only a function of technology (e.g., that cheerful pop-up), but includes the human ability of live chat hosts to immediately address each visitor with a friendly and understanding demeanor. From the first "hello," proactive live chat requires hosts to be prepared to respond quickly and professionally to a wide range of questions and requests from visitors.
In addition, hosts must be prepared for an equally wide array of emotions from visitors, while simultaneously recognizing that no two are experiencing the same life situations and challenges. In short, hosts must have the innate ability to be empathetic each time they engage a visitor to provide the proactive response required by professional service firms and practices. Learn just how important empathy is in proactive live chat in our blog, "The Human Touch: How Empathetic Marketing Helps Plastic Surgeons."
Ease of Use
It goes without saying that using live chat should be as simple as a "click" for website visitors. But it should also be easy to use for every firm or practice. From installation through live chat conversations through data recording, storage and retrieval, live chat must be user friendly, accessible and simple for all involved. Site Staff understands ease of use to the point that we guarantee our live chat services!
HIPAA Compliant
Protecting the personal health information of patients and clients is mandatory for many professional service providers, and live chat is no exception. At Site Staff, strict compliance with the Health Insurance Portability and Accountability Act of 1996 is an integral part of our company, our culture and our services. Our non-stop commitment to HIPAA compliance means you can rest assured our live chat services meet all requirements, and that we go the extra mile to stay current with HIPAA and all other applicable regulations. This commitment means we are your partner in protecting your business and your clients or patients as if they were our own. We know there are no shortcuts and we follow the letter of the law scrupulously. If HIPAA compliance is a concern for your live chat, read our blog, "HIPAA Compliant Live Chat: What to Look for in a Provider," to get the facts.
Whether you already have live chat or are still in the decision-making process, taking these five key indicators into consideration can make a world of difference to your success. If Site Staff sounds like the right match for your firm or practice, try our 30-Day Free Trial to find out how live chat can benefit your company.