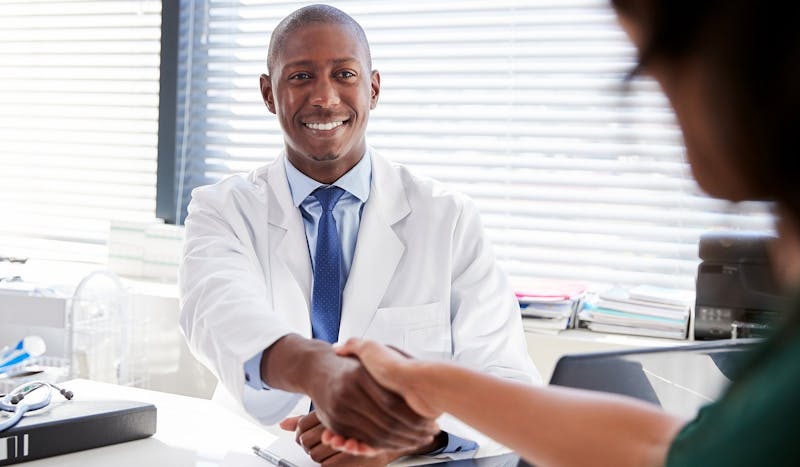 By SiteStaff Team on Apr 27, 2021 8:15:00 AM
Building a plastic surgery brand takes time and effort; when done right, however, it pays off in the long run. The value of a plastic surgery brand is in fact considered an "intangible fixed asset" that adds to the overall value of a plastic surgery practice. There are many ways to build a brand, but one of the most important is through the use of brand advocates — satisfied patients who are happy to share that satisfaction with friends, family and the public at large. Here are several steps to consider to make the most of patients as brand advocates.
Define your brand advocates
Obviously, the best candidates for brand advocate are patients who are thrilled with the outcomes of their respective surgical procedures. Unlike some surgeries, plastic surgery results are usually readily visible, and often life-changing. Surgeons who take the time to engage with happy patients will often find they are keen to share their experience with others as a goodwill gesture. Many satisfied patients won't hesitate to share within social circles, online and in person. These advocates can do even more if they know what, and how to do it. The American Society of Plastic Surgeons blog, "Social Media Focus: The importance of having patient advocates in plastic surgery," looks at how to identify and maximize potentially great patient advocates.
Make a personal connection
Plastic surgeons who want to engage and promote patient brand advocates should remember that every contact with a patient is an opportunity to build brand loyalty. Whether it's a phone/video call, chat, email, text, or in-person consultation, every effort should be made practice-wide to make the patient feel they are in the right place. This includes knowing and greeting them by name, providing them the unhurried time they need to ask questions and address concerns, and treating each one with genuine respect and appreciation. Learn more in the revelmd.com blog, "How to Turn Your Patients Into Brand Advocates."
Add proactive live chat
During the past year, live chat has become an indispensable communication tool for businesses worldwide, and that includes health care, which is one of the industries using live chat the most. Since live chat is personal, yet not in person, it's the perfect way to meet, greet, serve, and learn about prospective patients. Also important is that live chat can also be HIPAA compliant, a must-do for all plastic surgery practices. Live chat with U.S.-based chat hosts who are college graduates and industry-trained brings a level of expertise and empathy that provides not only professionalism, but the personal engagement that today's consumers expect. Our blog, "Top 21 Reasons Your Plastic Surgery Website Needs Live Chat," looks at what statistics have to say about why live chat is great for plastic surgery practices.
Make it easy to engage online
Many gratified plastic surgery patients are happy to share their experience, but it never hurts to make it easier for them, especially online. One of the most influential tools is user-generated content or UGC, which includes every form of online content from testimonials to videos, audio, and still images. Whether on social media, a platform on a website, or on sites like Google and Yelp, positive patient-generated content is invaluable. According to the influencermarketinghub.com blog, "Brand Advocacy: The Most Valuable Marketing Strategy Today," 92% of online consumers trust recommendations from their social circles," and "92% of global consumers trust user-generated content and word-of-mouth marketing more than advertising. (Jay Baer)."
Another easy way to instigate sharing a great plastic surgery story is by providing patients with a hashtag (e.g., #Brandplastic surgery) and a click-to-Tweet icon on a website to instantly provide the connections for patients to make their happiness known to the world.
To ensure images and videos are as good as they can be, surgeons might also offer to provide professional assistance to patients who are willing to become brand advocates. This not only helps the plastic surgery practice; it shows the patient they are valued and respected.
Never underestimate the power of word of mouth
As long as humans speak to humans, the value of word-of-mouth will be a huge factor in building a brand and developing brand advocates. In fact, according to the invespro.com, blog, "The Importance of Word Of Mouth Marketing – Statistics and Trends," "88% of consumers placed the highest level of trust in word-of-mouth recommendations from people they know."
Of course, the more patients know, the more they can share, so making time to answer questions, explain procedures and address concerns means information shared is correct and helpful. More about how to maximize word of mouth can be found in the HubSpot blog, "Advocacy Marketing: How to Do It (Well) in 2021."
During these trying times, building a plastic surgery brand can seem difficult, but incorporating patient brand ambassadors can make it a lot easier, faster and simpler. At SiteStaff we understand the value of brand advocacy as can be seen in our "Plastic Surgeon Case Study." Find out how SiteStaff can help expand your brand advocacy by contacting us today.