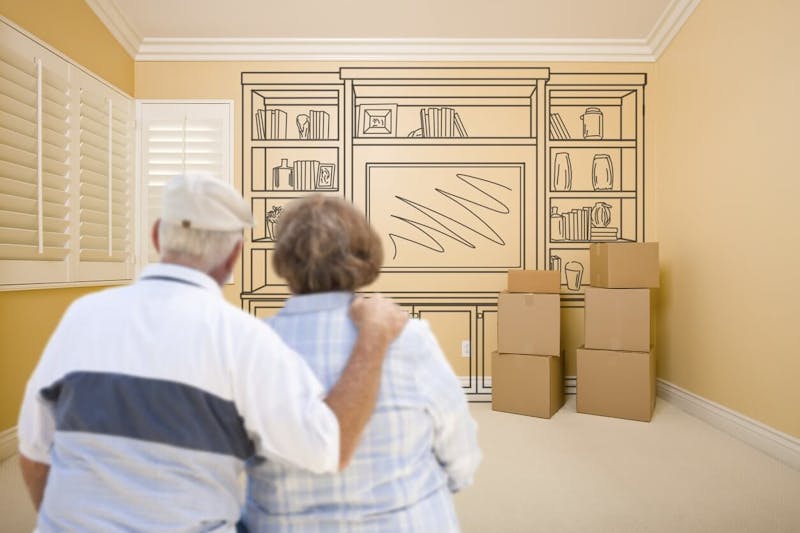 By SiteStaff Team on Dec 3, 2019 7:30:00 AM
As you're planning for 2020, you may feel relieved that Q3 data from the National Investment Center for Seniors Housing & Care (NIC) shows occupancy rates are up for assisted living communities. But while there's an improvement over the historic lows of 2018, there's still some work to do to climb back towards those occupancy highs in 2014. Let's look at ways to increase your assisted living move-ins.
The Assisted Living Landscape
The senior living industry as a whole has struggled with occupancy in recent years, during 2018 and early 2019 in particular. But, NIC credits the Q3 uptick with rising demand and a slower rate of new construction starts, which should continue barring any significant consumer confidence drops or economic woes for the country. But, as you know, your assisted living communities don't exist in a vacuum; there's fierce competition for your would-be residents.
Searching for Solutions
According to a Senior Living Sales & Marketing Benchmark report from Enquire Solutions, the majority of assisted living inquiries originate online, yet, the majority of move-ins result from unpaid referral sources and call-ins.
Could this speak to a disconnect in the prospect experience on a typical assisted living website? One thing we know for certain is that the decision to move to assisted living is complex, highly personal, and emotional. It's hard for a website to deliver the level of understanding, support, and guidance that your prospect might get from a phone call or after a conversation with a friend who refers them to an assisted living community. Or is it?
Live Chat Makes the Connection
By having a service such as live chat on your website, you are now able to proactively engage your prospects at key moments in their journey in a personalized way (that perhaps your competitors can't). Rather than leaving your website frustrated by canned content that doesn't address their questions and specific circumstances, you offer them a guide that can help them more confidently take the next step towards occupancy. Here's an example from an actual SiteStaff senior living chat that shows how it works:
09-18-19 12:40:36 Kelley: I'm glad you decided to reach out to us! How soon are you wanting to make a transition?
09-18-19 12:42:05 Visitor: November or December. I'm not on a time constraint so later than that would be ok.
09-18-19 12:43:33 Kelley: I am glad to hear this is not urgent. What is most important to you when choosing the right community?
09-18-19 12:46:24 Visitor: I like the idea of paying one amount each month to include utilities. I'm careful about money so I would like to have a regular amount to pay. I know some communities provide transportation which I like that idea.
09-18-19 12:48:11 Kelley: It sounds like you have put a lot of thought into this. That is wonderful. I think we would be a great fit for you. I would like to introduce you to one of our Admissions Counselors who can discuss all of our options with you further. I can request them to contact you directly. With that in mind, may I have your name and best contact number, please?
See how SiteStaff's live chat service has helped assisted living brands like yours to increase their move-ins. Download our latest case study today!