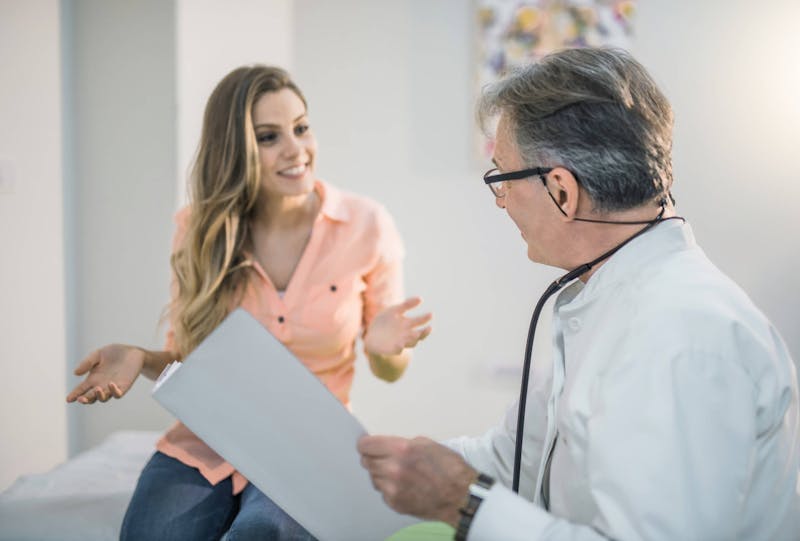 By SiteStaff Team on Nov 24, 2020 1:07:32 PM
A new year is on the horizon and for those hoping to generate new leads for their plastic surgery practice, it might look like just one more marketing challenge. For those who already have a balanced marketing strategy that includes a website, social media presence, pay-per-click advertising (e.g., Goggle Ads), search engine optimization, and maybe even traditional advertising like television or radio, it may seem like there's nowhere else to turn. But there is one more option … live chat, the perfect way to reach out and touch those who need your plastic surgery services, just when they need it. Here's how live chat can work for you to generate new leads in the new year.
Live chat – the basics
Live chat is really very simple. It begins with easy-to-install software and includes U.S.-based, highly trained and empathetic live chat hosts — not bots — who are immersed in the culture of your practice and your medical specialty. Live chat can also be integrated with your CRM so that all information is up to date and available.
Of course, live chat for plastic surgery also requires compliance with the Health Insurance Portability and Accountability Act of 1996 so that you can rest assured that the same high level of diligence to compliance required in the office extends to your live chat service as well.
Altogether, live chat designed for plastic surgery helps you reap the fruits of your other marketing tools by being there when needed to welcome and guide visitors, answer questions, and ultimately help turn visitors into leads. To find out exactly what your plastic surgery practice needs in a live chat provider, our blog, "Live Chat for Plastic Surgeons — What to Look For" explains the most important points in detail.
Never miss an opportunity for lead generation
Life today is busy, stressful and 24/7. That's why live chat excels at lead generation! Live chat can be made available all day every day, or during the hours determined to be the most efficacious for each individual practice. In so doing, a live chat host is available to not only assist each visitor, but to take the weight off office staff during regular business hours. And once the office is closed, live chat remains open, ready to serve potential patients who couldn't find time to make contact during the day. Each new day will bring detailed transcripts from chats for follow-up and conversion to new patients.
Now, if you're thinking live chat is great for some businesses, but not for healthcare, consider that, according to Comm100, "Healthcare is at the top of the list of industries with the highest live chat satisfaction rates, with a whopping 93 percent of visitors expressing their satisfaction with live chat." Even more convincing statistics about live chat are available in our blog, "Top 21 Reasons Your Plastic Surgery Website Needs Live Chat."
Maximize positive reviews
Healthcare remains an industry that relies heavily on word-of-mouth recommendations from others, including those coveted positive reviews. Since the internet is now the greatest research tool for consumers, getting positive reviews online is key to successful lead generation. In fact, according to BrightLocal's "2019 Local Consumer Review Survey," "Positive reviews make 91% of consumers more likely to use a business."
Since great live chat service provides proactive, nearly instantaneous answers to questions and concerns and a growing number of consumers share their experiences on social media and review sites, an excellent live chat experience can really help increase positive reviews. Take a look at our blog, "Positive Reviews for Your Plastic Surgery Practice with Live Chat," to learn why live chat is so important to great reviews.
Safety and security matter
Few industries can top healthcare when it comes to the need to provide their services safely and securely. As noted above, HIPAA compliance must extend to all live chat services at the same level observed by in-house staff. Be aware, however, just saying a live chat service is HIPAA compliant does not necessarily make it so. The HIPAA law, as physicians know, is broad and complex and cannot be taken lightly without serious repercussions. And, consumers are now well aware of HIPAA and expect its protection with every conversation, appointment and procedure. Your practice and your patients deserve nothing less than the best when it comes to HIPAA compliance. So how can you be sure your live chat service provider is truly in compliance with HIPAA? Our blog, "HIPAA Compliant Live Chat: What to Look for in a Provider" looks in-depth at what you need to know before settling on a live chat provider.
Live chat really does go above and beyond to help plastic surgeons generate new leads and get the conversions needed to continually grow their practices. To learn more about how well it's working for SiteStaff clients, download our "Plastic Surgeon Case Study." To talk to a live chat specialist, contact us today and get on the road to generating more leads than ever before!