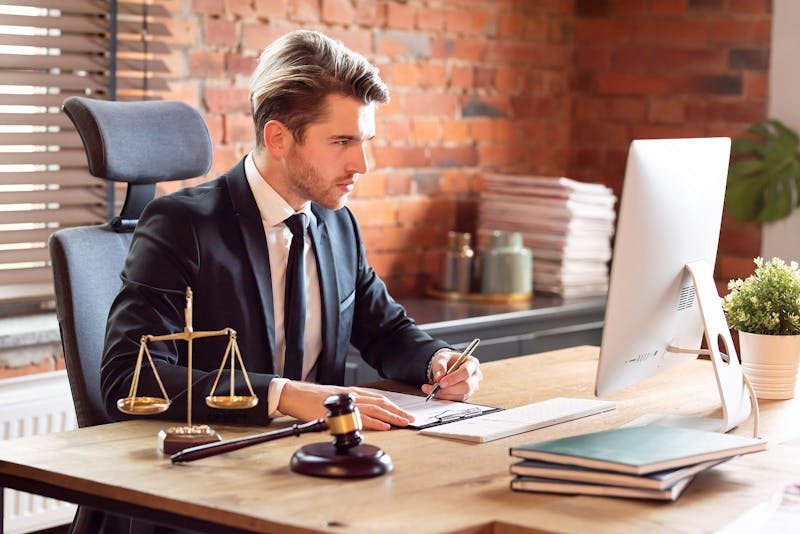 By SiteStaff Team on Feb 23, 2021 8:02:00 AM
This past year, law firms worldwide have faced more challenges in their day-to-day work. With social distancing methods in place, lawyers have become more limited in obtaining new leads to convert into clients. Live customer chat support is still a relatively untapped source for many firms that won't just help you understand your audience's behaviors, but will also boost your lead generation. Below are just some of the benefits of having a live chat support team for your law firm's website.
Live Chat Customer Support Has an Immediate Response
Having live customer chat support on your website will give your customers someone to talk to right away and is an efficient way to provide potential clients with legal assistance when they need it. Even if a visitor isn't calling to speak with an attorney and is only in there for advice, your staff can provide them with the information they seek through the live chat.
Convert Visitors into Leads
Like many professional offices, law firms are now in lockdown. Hence, businesses can no longer meet potential clients inside their offices and provide them with a paralegal to assist them before going directly to a requisite lawyer. Now, many law firms are turning to chat support services to help visitors that contact them digitally. Live chat services can provide customers with legal assistance online, understand their legal requirements, and direct them to the right person in your firm.
Live Chat Customer Support Security and Reliability
Law firms are controlled by an attorney-client confidentiality clause, so you need reliable and secure legal assistance from every contact. Luckily, live chat software is backed by security protocols — state-of-the-art protection including GDPR, HIPAA, PCI-DSS compliance, along with data encryption. And because it has an uptime of 24/7, customers will always have a representative to talk to.
Support for a Growing Business
Live chat can help you monitor visitors' behavior on the website when linked to Google Analytics. You can then use your chat software to interact with visitors while gathering web analytics, including how many visitors are converting into leads. This data can be used to improve your business and marketing plans.
Cover Everything in One Chat
One of the most significant benefits of using a live chat service on a law firm website is that you won't need a multilingual team to communicate with a widespread client base. Online tools such as Google Translate can be used to effectively answer all inquiries in any language during live chats.

Today in our digital age, law firms have many ways to thrive even with the pandemic. Using live chat services allows businesses to communicate with visitors in real-time and to provide them with assistance any time they need it. Simply put, getting a live chat service is an easy, convenient, and cost-effective way to generate leads for your practice. To get more details on how you can find the right customer chat service for you, check out our website.