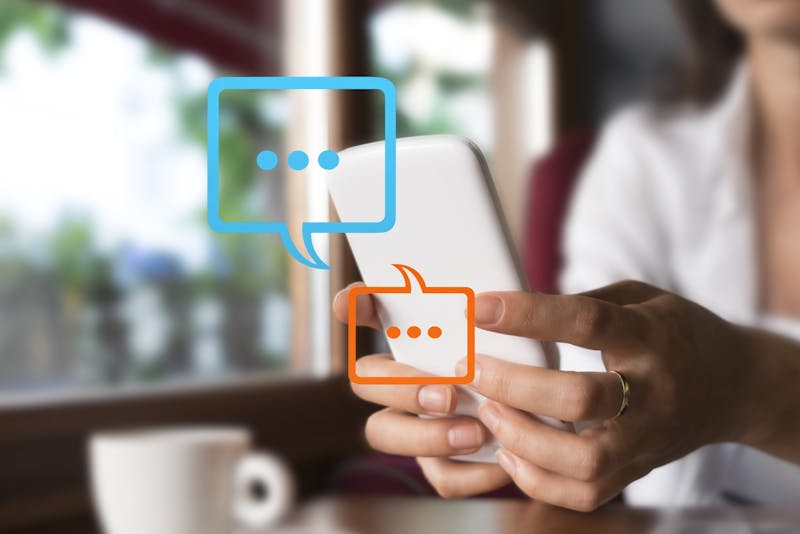 Today's online users are sophisticated. They have very high expectations regarding the quality of customer service a business or organization offers. Their online experience is the difference between becoming buyers or continuing their buying journey elsewhere. Customers prefer options, and SiteStaff Chat provides exactly that. Some users prefer Chat Ai to get quick answers, while others prefer real, human interactions with experts. SiteStaff Chat blends these two to ensure the best online experience for all consumers. With the click of a button, customers are instantly connected with professionals who are trained to understand the organization's products or services, can build rapport, and deliver answers reflecting the questions and concerns of a customer or potential customer, 24/7. The best part? A positive return on investment is guaranteed!
Building rapport – the fundamental of excellent customer service.
Building rapport is an art perfected by live chat. At SiteStaff Chat, our team is trained to work with all types of customers and provide empathy-based interactions. Our goal is to boost your business profile by delivering a level of service that every customer appreciates, starting at first "hello."
The basics of an excellent chat service start with the same level of genuine interest and care customers expect when they visit a physical location. This requires understanding the customer's unique needs and addressing them honestly and directly, with a personal touch they appreciate. Growing a conversation is the first step in a positive relationship, a purchase, or continued customer loyalty. At SiteStaff Chat, our USA-based hosts are focused on creating more than just a brief interaction, building the foundation of an ongoing relationship with your organization or business.
Time is of the essence… online.
Your customers, or potential customers, want to communicate with you in real-time, with the shortest delay possible. Most customers will choose a live chat feature over making a call, as the response time is typically much faster. About 40% of web visitors also come to your site after business hours. SiteStaff Chat Ai features a live chat transfer for visitors who request to connect with a live chat operator 24/7. These options take advantage of the fact that time is of the essence when communicating with customers. Your website doesn't close, so why should your business?
At SiteStaff Chat, we have revolutionized the industry by evaluating every aspect of building rapport by providing extensive training to every host. Beyond our engaging and friendly approach, our hosts are trained in YOUR business and able to answer questions and concerns confidently – and your customers appreciate that level of service. 12+ years of data show that SiteStaff Chat leads convert to paid clients at the highest rate of any lead source. A better experience, with better results. A true "win-win" scenario.
Building trust with customers
Pew Research Center has reported declining levels of personal trust in the culture. Building trust requires far more work than it did in traditional advertising when a cheerful jingle and images of happy customers could inspire a purchase – those days are long gone. In today's world, it takes much more effort for a company to establish a reputation worthy of trust. Businesses must take a proactive approach to the shifts in our culture, recognizing that customers need real-world actions to develop confidence in any company or organization. Live chat and Chat Ai are critical in providing 24/7 availability, which customers look for when building trust.
Live chat – the secret to outstanding customer care.
Users have come to expect a live chat feature and prefer it over other contact methods. The quality of the live chat interaction creates a response in the customer, whether positive or negative. When your business has the support of SiteStaff Chat, you can be confident that your customers are being handled by a professional, USA-based host who knows your business inside and out. With SiteStaff Chat, our hosts help clients, patients, and customers get fast, accurate answers while tracking and reporting on each contact to generate qualified leads and grow your business.
Reach out to us.
SiteStaff Chat enhances your digital online experience by giving visitors access to an expert, 24/7, that ultimately turns browsers into buyers.
We invite you to speak with our team at SiteStaff Chat about what we can do for your business or organization. Our system will seamlessly integrate with your existing CRM. We specialize in delivering a far superior live chat experience in various industries, including senior living, aesthetics, the legal field, and finance. We welcome your questions – contact us about what we can do to help you grow.