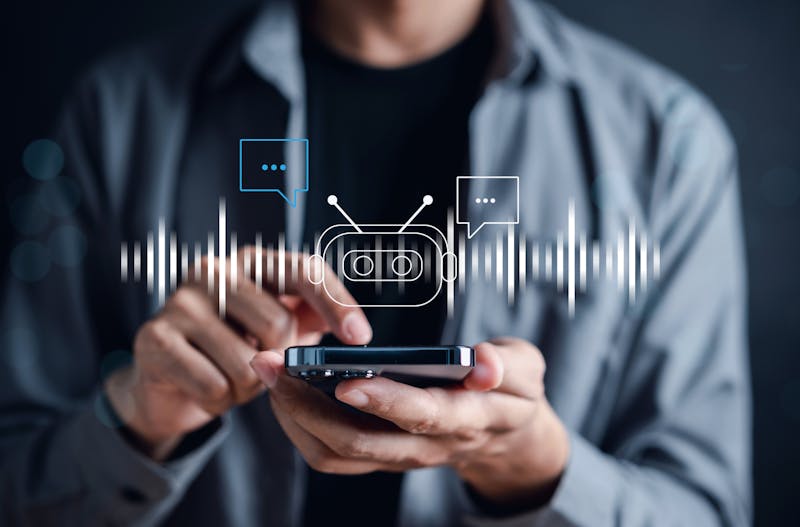 SiteStaff's no-code AI Assistant is designed to provide clients with a comfortable and easy online experience. This revolutionary approach to chat support makes for less stressful sales and conversions. SiteStaff Chat Ai can help businesses streamline their sales pipeline.
What is SiteStaff Chat Ai
SiteStaff Chat Ai is an advanced AI-powered assistant that can revolutionize your marketing and sales strategies by converting your website into an efficient lead generator. By offering real-time, qualified leads, SiteStaff Chat Ai can enhance your business's productivity. Additionally, the platform can integrate with your patient management system or CRM, streamlining your workflow and improving the efficiency of your operations.
What are the benefits of using SiteStaff Chat AI?
A proven approach to elite customer service
As one of the leading Live Chat solution providers, SiteStaff Chat Ai has proven successful at converting website visitors into customers. SiteStaff Chat Ai technology has been thoroughly tested in an exhaustive process that ensures the best possible results possible in every interaction.
More efficient lead management
SiteStaff Chat technology allows personnel to easily track leads generated by the AI Assistant on the dashboard. This information can then be smoothly integrated with the CRM.
Self-Service Onboarding
SiteStaff Chat AI comes with a fully streamlined sign-up process. Business personnel are able to sign up, set up their systems, and get started with Live Chat services in just minutes.
Dedicated Mobile App
SiteStaff Chat AI has its own iOS app that enables your team to efficiently track and monitor all leads. This makes the task of running operations easier, as employees can access information wherever they are.
24x7 Availability
SiteStaff Chat AI is available 24/7, meaning that clients will be welcomed no matter what time of day it is or where they are searching from. SiteStaff Chat AI maximizes leads by asking site visitors for their contact information (email address and name). This ensures that your team can stay in touch with those who express interest in your services, even if it happens outside of office hours.
Industries we serve
Some of the industries we provide our services to include:
Senior Living

Aesthetic

Legal

Finance

Home Care
Our AI Live Chat system is designed to help businesses across all industries stay on top of their leads and facilitate the conversion process. Whether you are running a dental office or an E-Commerce business, SiteStaff Chat AI will ensure that website traffic is processed in a fashion that garners as many new clients as possible.
Other areas of industry that our company is proud to support include:
Summary
In today's day and age, Live Chat has allowed countless businesses throughout the world to thrive. When a customer visits a website, they often do so with the hope that they can get the information they need in a timely manner. While this has traditionally been carried out by live agents, AI technology now enables clients to get the information they require without requiring a live person to be present. This revolutionary new technology is allowing businesses to save big on costs while enjoying higher conversion rates.
Reach out to us today to learn more about our services.