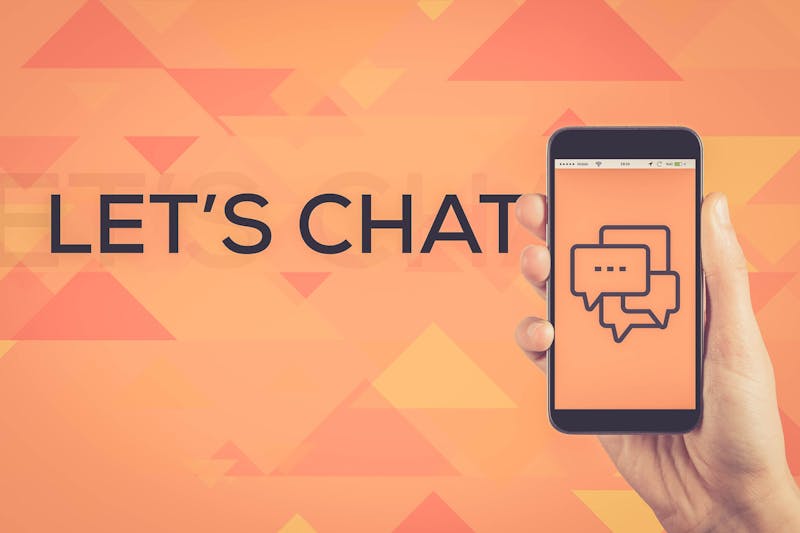 By SiteStaff Team on Oct 8, 2020 12:20:27 PM
Live chat support is the go-to online tool for connecting with the public on computers, tablets, iPads, and mobile phones. But it may seem like a complicating factor for the non-technical business owner, while it is actually a simple and cost-effective way to consistently boost a business or practice. Live chat support provides a range of benefits including:
Helping current clients and patients get fast answers and resolve problems.
Engaging with the public to build leads and conversions leading to new clients and patients.
Tracking and reporting vital information about each new visitor.
Integrating with customer relationship management systems.
Ensuring HIPAA-compliance.
Don't let the technical side of live chat be the deciding factor that keeps your business or practice from joining the 21st century. The right live chat provider can and will make it a plug-and-play experience for you while taking care of all the technical aspects with ease. Here's how to make live chat support work for you.
Choose the right live chat provider –
The single most important step to successful live chat is choosing the right provider. You want a live chat support provider that can tailor services to your exact needs including:
Live chat support service during the days and hours required by your specific business.
Articulate, college-educated, trained, and empathetic live chat hosts.
U.S.-based operations.
In-depth industry knowledge and experience.
A proven HIPAA compliance record.
All of these factors are essential and should not be discounted. It is also important to choose a live chat support provider that is fast to provide the support you need 24/7 and has the flexibility to quickly make changes to improve your services. Find out more about what to look for in our blog, "Cost vs. Value: Live Chat for Professional Service Firms."
Seek simple installation with long-term compliance –
Installation of live chat software must be simple, fast and easy. At Site Staff, our proprietary live chat support software is installed and up and running quickly without disruption to your business or practice, or to your website. Moreover, our entire live chat support system is HIPAA compliant and we always go the extra mile to stay on the cutting edge of both technology and legal requirements to protect our clients' businesses and practices. In fact, we are so confident of the integrity and effectiveness of our live chat support services, we guarantee a positive return on investment!
Require proactive, engaging, real-time service –
Unlike call centers that put people on hold for extended wait times, or chatbots that just go to the next person in line, live chat support is capable of instantaneous human interaction with website visitors. By proactively asking visitors how they can be helped, with a click, a skilled live chat support host is available in real-time, bringing a friendly, helpful and empathetic demeanor that puts visitors at ease and can quickly address questions and concerns. This serves to not only focus on the visitor's immediate issues but to build rapport, setting the stage for a lead to convert to client or patient. Since each live chat support session generates a record, office staff and professionals can then use the information to move the visitor further along in the buyer's journey. Find out more about successful live chat support in our blog, "Best Practices for Live Chat Leads."
Make live chat support an integrated marketing tool –
Yes you want to serve your clients and patients, but you also want to make live chat support an open door to new ones, as well. Live chat support is most effective as a marketing tool when it is integrated with your CRM platform and with Google Analytics so that every single morsel of information gathered about potential new clients and patients is used to improve your outreach and your operations. Not only do these integrations help define each visitor, they save time and money, and also provide the means to continue building the relationship begun during the live chat. Each detailed profile is retained in HIPAA-compliant storage where it is always available to authorized staff. Our blog, "Is Your Live Chat Meeting Expectations? 5 Key Indicators," looks at what successful live chat support can and should provide.
Keep HIPAA compliance front and center –
For professional service firms covered by HIPAA, the need to ensure HIPAA compliance in every aspect of business operation is mandatory. That includes live chat support services. The simple fact is, a live chat support provider that works for a HIPPA covered entity, and manages protected health information, is as responsible for HIPPA compliance as the covered entity is. In the language of the law, they are considered a business associate, which comes with defined compliance requirements and liability for non-compliance. Get the facts it in our blog, "Debunking HIPAA-Compliant Live Chat Myths, to help you make an informed choice of live chat support provider.
Live chat support can be an amazing benefit to your clients and patients, as well as to the growth of your business or practice. At SiteStaff we take pride in our record of service and our client testimonials agree.
Contact us today to learn how we can help you too!