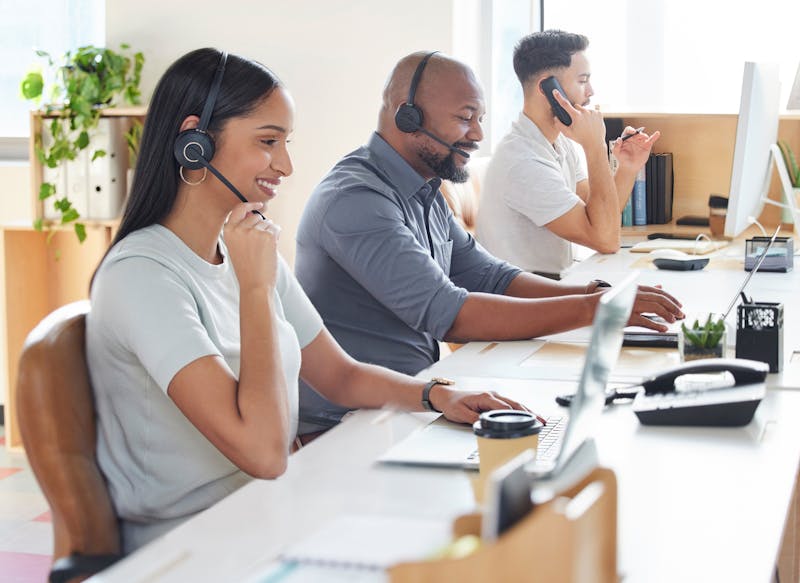 The need for online customer service is currently higher than ever, and businesses continually want to increase customer satisfaction. Prospective customers have higher expectations about the ease of getting a question answered quickly and being able to chat with a natural person. That's where live chat comes in.
Live chat services help build loyalty while increasing sales and improving the overall success of a business. Not only does live chat increases customer satisfaction organically, but it also provides the necessary framework for you to determine precisely what customers consider to be their ideal experience.
Customers prefer live chat
You can use live chat to communicate with your customers and visitors through their specific, favorite channels, enabling robust communication across the board. Embedded live chat support lets people stay present with their tasks instead of taking time out of their day to make a phone call or send an email and wait for a reply.
Given a choice, the typical consumer will choose live chat over email or social media channels. According to data from Zendesk, customer satisfaction ratings for live chat (85%) are second only to phone support (91%). Simply put, live chat satisfaction rates are higher across every industry.
Real-time customer support increases customer satisfaction
Using live chat for customer support allows your customers to get an instant response to their questions, with 79% of consumers reporting they prefer live chat because of the immediacy it offers compared to traditional communication channels.
Real-time customer support is essential for increasing customer satisfaction. According to Forrester's Raising the Bar report, one in five customers is willing to stop using a product or service due to slow response times via online chat. Responding quickly is the easiest way to increase customer satisfaction rates with live chat, as Comm100 discovered that 82% of customers were satisfied with their live chat experience compared to just 61% of email users and a worrying 44% of phone users.
To keep your customers happy and engaged, create alerts so that a chat is automatically assigned to a free agent if unanswered within thirty seconds. You can also increase customer satisfaction with the live chat by sending a follow-up email that includes a transcript of the chat session after the conversation has ended.
Live chat removes communication barriers while increasing accessibility
Because live chat improves customer satisfaction with auto-translate and intelligent routing, communication barriers are reduced. Auto-translate works both ways by converting your native language to theirs and back, ensuring that nothing can be lost in translation.
If you prefer to route specific customer conversations by language, intelligent routing makes it easy to do so instantly. From anywhere in the world, your customers will feel heard by your live chat service.
Live chat also increases accessibility by providing a communication option for those who cannot hear or speak. In today's inclusive world, providing accessible communication is one of the most basic measures to increasing customer satisfaction.
The takeaway: live chat achieves customer satisfaction and user experience that grows your business
By statistics, customers prefer live chat over social media, telephone, or email. Customers want easy, accessible live chat with real people who are knowledgeable about your services. This simple, open communication channel increases customer satisfaction and provides a positive experience before they even try your product or service.
When you partner with SiteStaff Chat, you provide prospective clients with real people who are uniquely qualified to interact with your clients. Our American-based chat hosts are easy to interact with and provide your potential customers with the clarity they may not receive elsewhere. Additionally, SiteStaff Chat also provides industry-trained assistance. Our hosts can improve your sales potential by using industry-specific knowledge to help potential customers get their specific questions answered and increase their satisfaction.