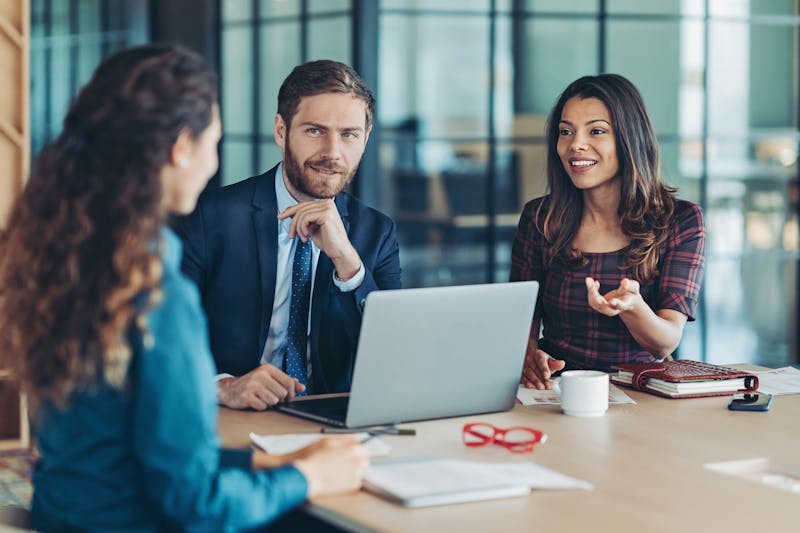 If your law firm has a website, being able to communicate with visitors instantly can increase your firm's intake of new clients, which is why live chat software is an intelligent addition to your online marketing and advertising efforts. When visitors engage with your live chat, you can quickly answer their questions or schedule a consultation.
However, live chat isn't something many firms think they need. A 2020 ABA study found that only 5% of law firms used live chat on their site. Most lawyers prefer to accept inquiries by phone because of the complexity of many cases; additionally, most clients prefer to contact an attorney by phone. Considering that 90% of US consumers find live chat options useful, practices that don't take advantage of this are missing out on a significant opportunity to differentiate their legal services.
Live Chat Benefits for Law Firms
Every law firm wanting to improve the following should consider implementing live chat technology:
Lead generation

Conversion

Client retention
Live chat technology for your law firm is an easy way to stand out. Some of the most significant benefits of live chat for law firms include:
You appear more approachable

Increasing your chance of being the first to respond

The ability to collect leads after office hours

Immediate notification of when the live chat begins intaking a client, allowing you to respond to the prospective client either by email or phone

Providing a deeper understanding of your site, traffic, and analytics
One of the best benefits is that you improve accessibility for different clients. Messaging a live person can feel less intimidating than a phone call and saves time that might be spent waiting on the phone. Live chat can be especially beneficial to clients with English as a second language and others for whom typing is an easier way to communicate. Providing accessibility and being sensitive to the needs of others is imperative to being an ethical and successful law firm.
Live Chat Technology Increases Efficiency
Live chat technology helps small firms maintain a good reputation with fast and helpful responses without getting caught up in vetting individual prospects. Your team can focus on practicing law while still being responsive to potential clients.
Additionally, most chats happen outside of typical office hours. Having your live chat technology working for your firm around the clock can:
Reduce unnecessary overhead

Allow you to connect with clients you may not have without live chat

Let you respond as soon as possible because the chat host can send a transcript directly to your email or phone

Provide a better work-life balance for yourself and your staff
Benefits of Choosing SiteStaff for Your Law Firm Live Chat
When you implement live chat for your law firm, you should choose SiteStaff. Our US-based chat hosts quickly and easily engage with your potential clients 24/7. All SiteStaff chat hosts are college-educated and industry-trained, so you can ensure your law firm is well-represented when speaking with potential clients. By working together, we can generate positive associations between your firm and your audience to boost your bottom line in new and exciting ways.