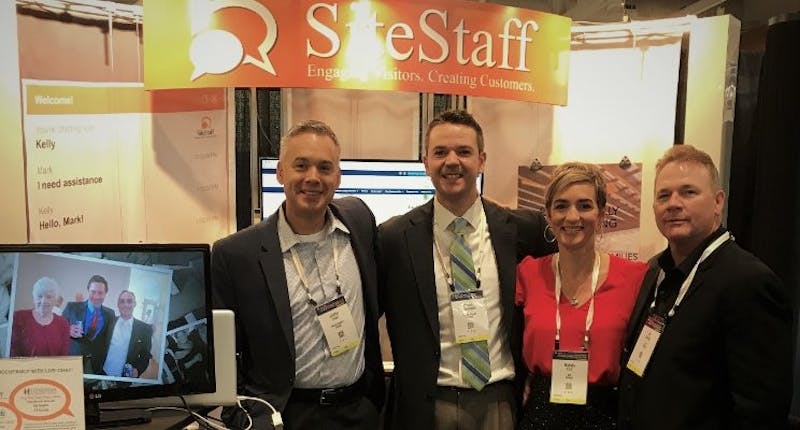 By SiteStaff Team on Oct 24, 2017 12:00:00 AM
We launched SiteStaff seven years ago. At the time, it was just a concept to meet a specific need.
Although relatively new, software companies began offering downloadable chat software that companies could rent and launch on their websites. The company would then be required to find someone within their company to operate their company's website. This may have been a receptionist, secretary, salesperson, or even an owner. The problem was that these positions already had existing daily tasks these individuals were responsible for. Although it was clear a company's website visitor was just as valuable as a visitor to the company's physical address, it seemed impossible to serve the online visitor in the same professional, personal, and empathetic manner that was extended to a visitor to their office.
This left a sour taste in the mouths of many online visitors, to the extent that many began to question the entire concept of live chat. The only other viable option would have been for the company to create a new position within the company to solely focus on their website and the respective visitor. Again, this became more of an issue than a solution. This would soon become another big expense after considering salary, benefits, training, etc.
Welcome to "Hosted Chat!"
SiteStaff acknowledged the needs but also recognized the concerns. We figured out how to increase a company's bottom line by adding an online presence that would meet, greet, qualify, and gather meaningful information from visitors and deliver this to the company, all while representing the company in a manner the company required.
We researched best practices which would give the online visitor everything they would expect from a service angle while taking the responsibility and the expense off the company's plate. From a visitor's viewpoint, they began to feel the attention and empathy they deserved. From a company's standpoint, they felt relieved knowing their online visitors were now being taken care of in a professional manner. Turning huge profits didn't hurt either.
SiteStaff didn't stop there. We then began to research what could make the visitor experience even better. One solution would be to create our own proprietary software, which would make our engagement specialist quicker and more efficient. Combine our proprietary software with a great team of American, highly trained, and skilled chat hosts, and yield happy customers and profitable businesses. SiteStaff only focuses its efforts on their client's online visitors, unlike most software companies which offer downloadable chat software as one of many features. We are not concerned with being good at many things…we are concerned about being the best at one thing. That one thing is increasing a company's profits by representing them online in a manner that is conducive to their culture.
As a result, SiteStaff continues to grow and become the standard in the live chat industry. If your company's website and has one thousand interested parties or more visiting it, SiteStaff should be considered as a valued partner as part of your company's future growth and success.