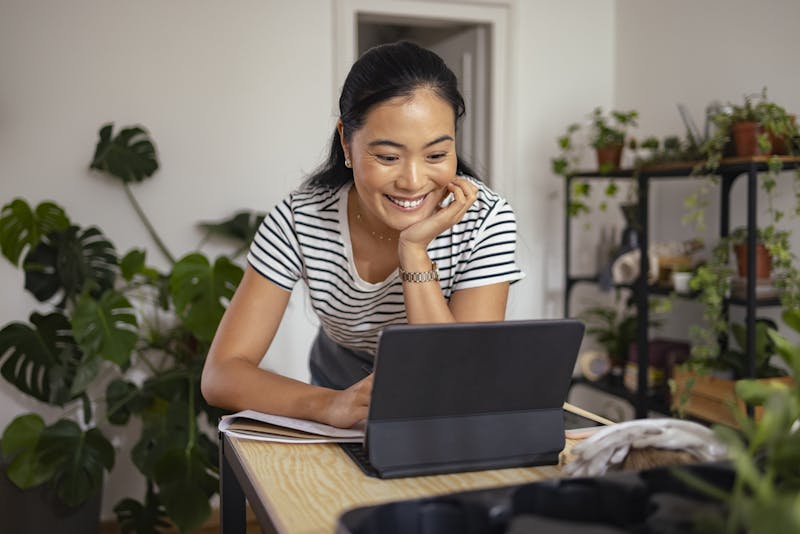 Accelerated by COVID, online sales have overtaken in-person sales, and now capture a massive market share. One of the key facets of the success of in-person shopping is interaction with sales staff. Live Chat is the ideal answer to the customer who needs information, exactly when they need it. Consumers may visit a brick-and-mortar outlet rather than buy online for a set of common reasons:
They feel they need assistance from a professional to make a buying decision.

They need to be confident that they are choosing the best product.

They need to understand product specs and what they mean, in simple language.

They have individual questions they want answered.

They want to see the product "in person."
It may surprise you that consumers trust the information they receive in a Live Chat session as being the most accurate. You have the opportunity to take advantage of this perception – but to make it work, the Live Chat staff must be fully trained on your product or service. That's where SiteStaff Chat goes the distance. Our team of online chat response professionals are fully trained on your product or service, polite, engaging, and customer focused, fully prepared to provide the answers customers need, at the ideal moment to transform a Live Chat session into a sale.
Customer support and buyer perception
As reported by Microsoft, 90% of USA-based online buyers evaluate customer support as a critical factor in the decision to do business with a company. Your Live Chat personnel provide an initial introduction to a company that offers a superior level of customer service.
Live chat hybridizes the customer experience
Although we increasingly live in a remote-driven world that is convenient and fast, direct contact with customer service has proven to be a major driver with competing businesses. Live Chat from SiteStaff is the "Rolls Royce" of customer service, and consumers love it. To establish an ideal buying environment, the Live Chat must have these features:
Chat staff must have excellent product knowledge and can find accurate responses immediately, without sounding scripted.

The response team must be empathetic, able to listen and understand customer questions, and answer fully and intelligently.

The Live Chat response team must be trained in how to take advantage of opportunities to upsell or add items or services when appropriate for the individual customer, without pressure.

Captures customer email, name, and question to implement in marketing initiatives to target specific buyer types.
Maximizing a Live Chat experience
Requests for chats should be answered rapidly. Contact information must be gathered. Transcripts should be available for access by the customer when the session ends. Feedback should be requested, to continue to improve the Live Chat experience.
Live Chat is in demand
An analysis of the impact of Live Chat in online sales reveals that 41% of customers prefer Live Chat to in-person calls, due to fast response, no waiting, and the ability to review the information if needed, or access any link provided by the Live Chat responder. Hard evidence that Live Chat is effective is that users spend about 60% more.
Everyone appreciates good service, and for customers who have questions, the last thing they want to do is listen to music or ads, played over and over, while waiting for the opportunity to ask a simple question. Most consumers far prefer Live Chat to waiting on hold. Why not turn your online marketing initiatives into a massive success? SiteStaff Chat is here to help you make your marketing dollars count, in a big way.