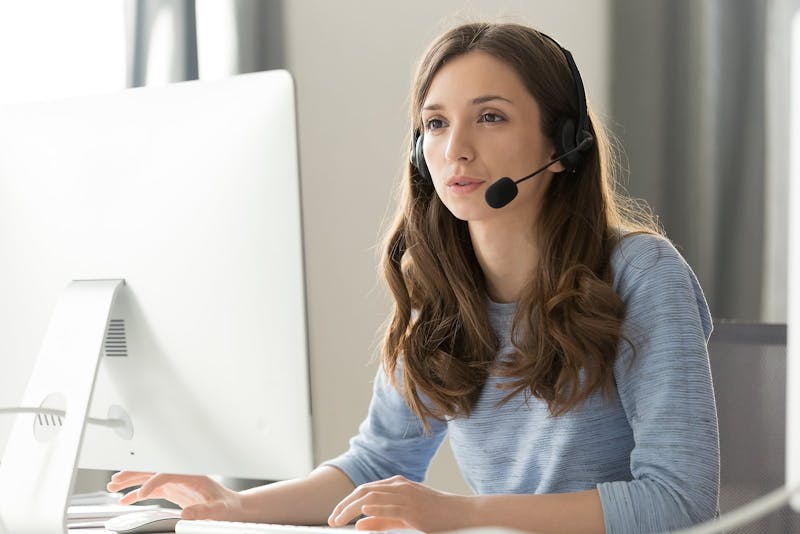 By SiteStaff Team on Apr 20, 2021 4:08:00 PM
The past year has arguably been one of the most stressful for people worldwide, thanks to the COVID-19 pandemic. Considering everything that people are going through, now may be a good time to reevaluate how your brand is being perceived.
One of the most important aspects to consider is whether or not your brand communicates empathy: that invaluable ability to understand and connect with each client's individual feelings and needs. According to the Microsoft survey, "Empathy in Business," empathy not only increases customer satisfaction, it also increases revenues. Here's a look at several ways to make empathy an essential part of branding during these difficult times and beyond.
Walk in their shoes
The pandemic has been brutal for many, while others have managed to come this far fairly unscathed. Every day the media is full of stories of suffering and loss, which can both overwhelm and harden even the most kind among us. But maintaining and exhibiting empathy in the face of this human catastrophe has never been more important. Allowing prospective clients to tell their story and have it received with empathy and understanding can mean the difference between a conversion and a lost opportunity. Conversely, acting as if life is "business as usual" may be perceived as indifferent at best, or even cruel, under the circumstances.
This is especially important for professional service firms and practices like law, senior living, health care, and finance that exist to serve the needs of individuals and their families. Knowing that each person has a unique life situation that may include recent pain and loss can help establish trust right from the start. And sharing their loss can help them begin to heal, even while dealing with the necessary business at hand. Learn more about the importance of empathy during these times in the Psychology Today article, "Empathy and COVID-19 Is a reset on our collective empathy possible?"1
Make the connection human-to-human
Only humans have the ability to be empathetic, so it is essential that there be a human-to-human connection between a brand and a prospective client or patient. One of the easiest and smartest ways to accomplish that, especially during a pandemic, is via live chat. Live chat hosts who are U.S.-based, college-educated, and industry-trained are experts at assisting each website visitor with empathy and compassion. From day one, live chat can begin building a relationship based solidly on that empathy and trust, which are essential in moving from visitor to lead to conversion. But equally important is the fact that proactive empathetic, professional live chat hosts can help build a brand reputation, which over time will serve well to engage new clients and patients. Find out more about this connection in our blog, "The Human Touch: How Empathetic Marketing Helps Plastic Surgeons."
Encourage a culture of empathy
Many professional service firms and practices have a culture based on a mission statement or philosophy, but empathy isn't always included in the description. If empathy isn't a part of the game plan, it should be, in writing and in reality. If a brand is to be perceived as empathetic everyone must be on board, top down, onsite and off. Every link in the chain must understand how important empathy is, not only on the client or patient side, but among coworkers as well. In so doing, the level of awareness about being empathetic toward everyone at all times is heightened.
Empathy in the workplace is not only good for clients and patients, it can help maintain a semblance of normalcy, even for those working remotely. Happy staff, as well as happy clients and patients, are tangible results of workplace empathy that can really help build an empathetic brand. More on this can be found in the Empathia blog, "Leading with Empathy During the COVID-19 Pandemic," that looks at how and why leaders should incorporate empathy into the business culture.
Training for empathy
Since our inception, we at SiteStaff have considered empathy to be a cornerstone of our live chat services to ensure each chat is as successful as possible. Little did we know back then how important being empathetic would become in 2021! As a result, we continue to go to great lengths to train our live chat hosts to be empathetic, understanding and knowledgeable, with each and every visitor. During COVID-19, this training has served us and our clients well, not to mention the thousands of visitors we have chatted with. For those not well-versed in how to be an empathetic listener, our blog, "Live Chat Support: How we train our live chat support agents for empathy," takes a look at our very important best practices.
Even in the best of times, there will be a need for empathy in professional services, so achieving empathy for a brand is a timeless attribute that's worth the work. Contact us today to find out how SiteStaff's empathetic live chat services can help boost your brand and your bottom line.
1 Au, Sara. "Empathy and COVID-19, Is a reset on our collective empathy possible?" Psychology Today. Accessed 2 March 2021.