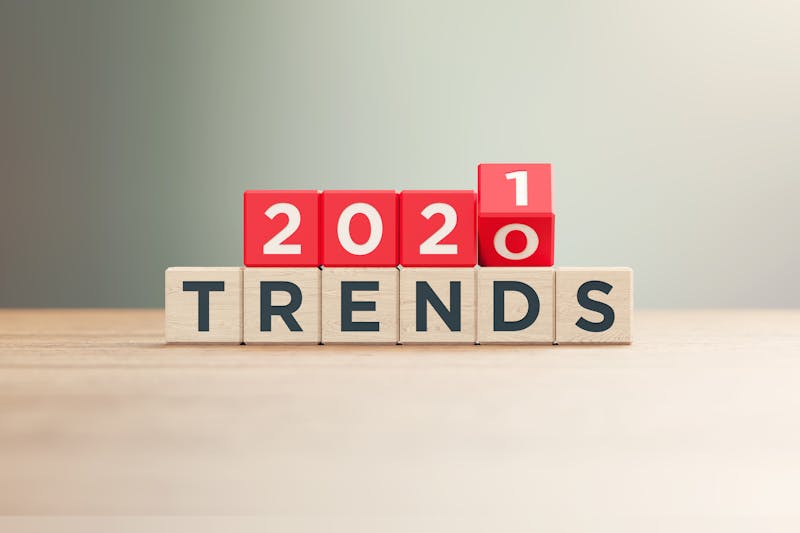 By SiteStaff Team on Jan 8, 2021 11:58:26 AM
The past year was a grueling one for professional service firms as they faced the grim realities of the COVID-19 pandemic. But there is a silver lining in the lessons learned!
From working at home full-time, to Zoom meetings, to depending more than ever before on live chat support services, everyone from the top down is now ready to move forward with more confidence and hope. As we look forward to the end of the pandemic, take a look at what we know about live chat support trends in 2021.
Our new normal has made live chat support absolutely mandatory for firms and practices that need to limit the number of clients and patients in the office while still maintaining a high level of service and support — it's all in the excellent experience that consumers have grown to expect, especially after the past nine months.
According to FinancesOnline, "friendly and knowledgeable" hosts are the most important aspect of customer service at 33% and "resolving the issue in a single transaction" at 32% — both of which make live chat support the best possible solution.
Live chat in 2021 is also a great tool for making clients and patients feel they can trust and rely on a firm or practice, thus increasing their overall satisfaction. This is known as customer centricity and while it is most often cited in reference to marketing products and brands, professional service firms that use live chat support can also make each potential client or patient feel valuable, cared for, and understood. Equally important is the ability to problem solve, something chat bots simply cannot do, which shows clients and patients that they're issues and concerns are important, no matter how small.
The important of a human-to-human connection cannot be stressed enough during normal times, but even more so during the COVID-19 pandemic. Isolation, fear, anxiety, and depression are taking their toll so professional service firms and practices that provide live human chat hosts who are skilled and trained can mean making a connection that will last.
Most importantly, however, is the need for empathy and compassion. While we really are all in this together, everyone's experience is different and some are suffering more than others. Live chat support hosts who are naturally empathetic can be a bright light on a dark day for those who need extra care. Find out how empathy helps in our blog, "The Human Touch: How Empathetic Marketing Helps Plastic Surgeons."
In addition to the human touch, providing live chat support in real time, 24/7 recognizes that many people have time constraints while trying to juggle working from home or on the front lines, helping school-aged children with online school work and running a household all at once. People are really feeling the strain and appreciate the value of anywhere, anytime support, and it's borne out in statistics. According to the Inc. article, "The Power Of Live Chat: 5 Surprising Statistics That Show How Consumers Want Their Questions Answered":
"51 percent of consumers say a business needs to be available 24/7."
"42% of consumers say that they prefer live chat functions because they don't have to wait on hold."
"92% customers feel satisfied when they use the live chat feature."
So just being readily available can mean the difference between making contact and missing out.
Another trend with live chat support is the increase in loyalty that live chat support helps build with new and returning clients and patients. As the preference for using live chat has increased among consumers, so too has the ROI in customer loyalty. According to Kayako's "Live Chat Statistics," live chat not only sustains businesses, "79% of businesses say offering live chat has had a positive effect on sales, revenue, and customer loyalty," and "51% of consumers are more likely to stay with or buy again from a company if they offer live chat support."
Again, live chat helps build trust and the kind of valuable relationships that keep businesses growing and clients and patients coming back. Learn more about the live chat connection with business prosperity in our blog, "14 Ways Live Chat and Business Growth Go Hand-In-Hand."
There are few good things to say about 2020, but learning from the experience can make a big difference in where we go from here. Live chat support services can be just the lifeline you need to reach new patients or clients with empathy and understanding, but without the risk of in-person meetings. SiteStaff is standing by and ready to assist, so please contact us today to learn more about our live chat services.