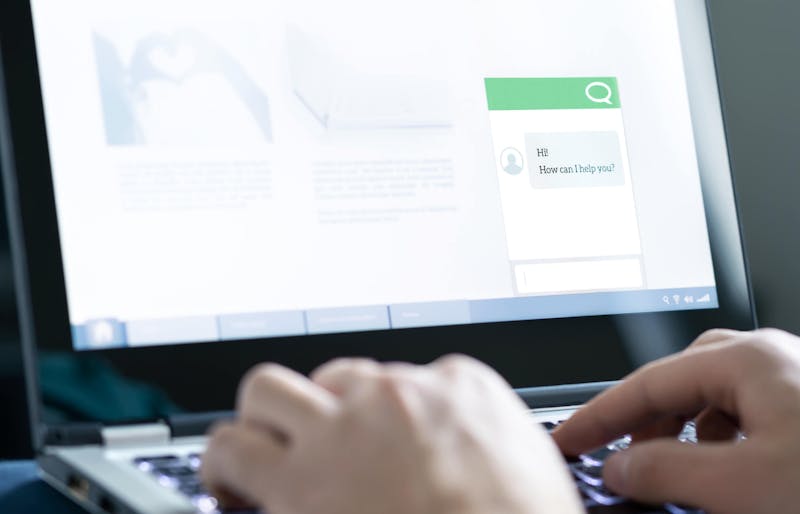 By SiteStaff Team on Aug 12, 2020 3:37:36 PM
Live chat can open up a whole new world of clients and patients simply by being available. But to get the leads you want and need, it's important to maximize each conversation to turn inquiries into prospects. This requires a live chat provider that follows best practices designed and proven to not only offer great service but to bring new clients and patients into your fold. Here are four best practices that help ensure successful live chat lead generation.
Proper training for live chat hosts
Effective live chat is a skill gained through knowledge of the industry as well as knowledge of effective, yet understanding communication techniques. Live chat hosts must be able to manage the technical side of the process as well as develop a rapport with each visitor. That ability takes a natural affinity for helping others, but it also requires training.
Starting with U.S.-based, college-educated hosts, training for professional service firms and practices should include empathy as a core value. Each conversation is important and each visitor should be treated with caring and empathy to underscore the human connection. This ability to walk in others' shoes means listening closely and responding in a cheerful, knowledgeable and understanding way. In so doing, chat hosts begin to build the kind of relationship that turns a visitor into a lead. Learn more about empathetic marketing in our blog, "The Human Touch: How Empathetic Marketing Helps Plastic Surgeons."
Another extremely important aspect of training for professional service providers is compliance with the Health Insurance Portability and Accountability Act of 1996. When HIPAA compliance is part of the life of a firm or practice, it should be the same for the live chat provider. Compliance with HIPAA takes not only dedication and diligence but a commitment to the privacy and security of every visitor's personal health information. This is not a small undertaking and live chat hosts should receive in-depth HIPAA training and be capable of adhering to all of the requirements. Our blog, "HIPAA Compliant Live Chat: What to Look for in a Provider," explains how important HIPAA compliance is and what live chat providers should be doing to maintain ongoing compliance.
Timing and Urgency
Fast and effective live chat means each visitor is engaged promptly and sincerely. According to 99firms.com, statistics show 79% of consumers prefer live chat because it is "instant" and "70% of consumers prefer human agents to AI technologies." This applies not only to a solicited response but to having a proactive presence on the website. By starting out each chat proactively, the visitor knows they are welcomed and valued, even if they only want to ask a simple question. When the purpose of the chat is more urgent and time-sensitive, this immediacy becomes even more essential and can mean the difference between a hang-up and a lead.
Connection
Once the live chat host provides the lead, the next step is for the professional to take over and connect with the prospect. This should be a routine strategy that is in place to ensure that each lead is contacted quickly and at their preferred time. The follow-up caller should be prepared to answer questions based on the live chat host's report and to be upfront about consult wait times and any programs or promotions available.
Like the chat host, the caller should also exhibit a professional but empathetic attitude and address every concern the prospect has to their satisfaction. This level of connection will not only help convert the lead to a client or patient but will create the positive type of relationship that also results in referrals. Also, don't forget to ask about their preferred method of communication for future contacts.
Follow-up strategy
In many cases, the lead is at the beginning of their journey toward their goal, be it a surgical procedure, a legal undertaking or a move to senior living. Thus, follow up is key to the successful conversion from lead to patient or client. Again, a strategic process should be in place to ensure follow up that serves to both stay connected and show a keen interest in helping them achieve their goal.
One fairly simple way to stay in touch is through email. Although not as effective as live chat in gaining leads, it can be useful for remaining in the prospective client or patient's sights. Just a brief note on a preset schedule to let them know you are looking forward to meeting them can help to encourage action, and over time, convince them to take the next step. Comm100's article, "4 Best Practices for Follow-Up Emails after Chat," offers ideas for fine-tuning follow-up emails.

Skilled live chat hosts and a strategy for connecting and following up with leads is a simple and straight forward way to gain new clients or patients. For HIPAA-compliant and professional live chat services for professional firms, take our 30-day Free Trial and see how the results speak for themselves.