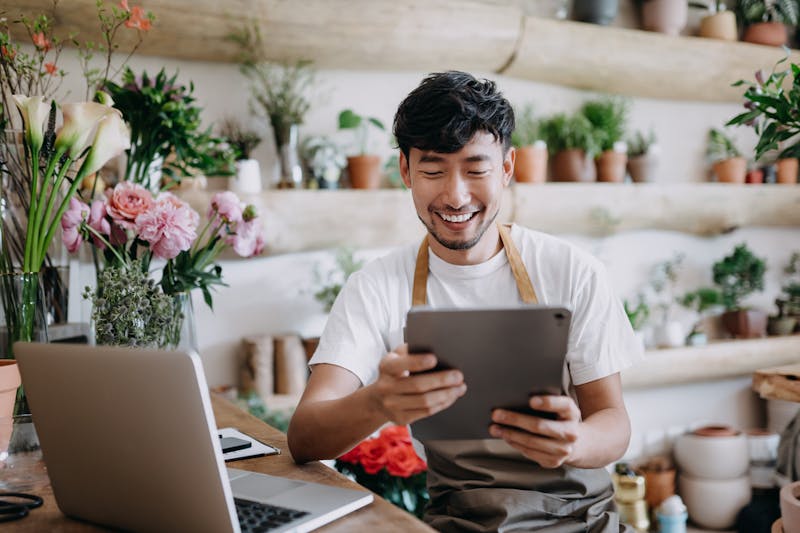 The need for online customer service to meet the expectations of your potential customers is more profound than ever. Live chat is a crucial part of attracting and keeping satisfied customers for your business. There's a reason 38% of consumers are more likely to buy from a business that uses live chat support. (Kayako, 2021)
What are the Benefits of Live Chat for Your Business?
Live chat provides many benefits for your business
Live chat is about turning interested leads into loyal, engaged customers. In the online world, making sales and keeping customers can depend greatly on the existence, speed, and professionalism of your website's live chat.
Live Chat Increases Sales
Live chat boosts sales because it gives customers a better understanding, immediately, when they have questions or concerns about your product. This is why nearly 80% of businesses report that live chat has positively affected sales and revenue.
Live Chat Builds Loyalty
Because live chat improves user experience and provides a real person to interact with, feel understood by, and present the face of the company positively, loyalty builds. Beyond just getting a sale, live chat achieves customer retention. 51% of consumers are more likely to purchase again from a business with live chat support. (Kayako, 2021)
Live Chat Meets the Expectations of Prospective Customers for a Positive Online Experience
These days, prospective customers have higher expectations than ever for their online experience. A key part of these expectations is being able to chat with a real person to have their questions answered. That's why more than 40% of consumers today consider real-time, 24/7 support one of the most important aspects of a satisfactory customer experience. (Zendesk, 2020)

Live Chat Provides a Way for Prospective Customers to Move Forward on Their Purchasing Journey
One of the main reasons a prospective customer gets onto a site and then leaves it is because they didn't find the information they were looking for quickly, or they had questions that weren't answered easily on the website. With live chat, your potential customers have an easy way to find the information they wanted immediately and take the next step toward a purchase.
Live Chat Gives Customers 24/7 Accessibility So That You Never Miss a Sales Opportunity

Shopping online is done at all times of the day and often late at night, any day of the week. SiteStaff Chat provides live chat hosts 24/7, making it possible for your business to interact with prospective customers and provide customer service and accessibility any time of the day or night.
Live Chat with SiteStaff Chat
Our goal is to help your potential customers get their specific questions answered so that they move along your sales funnel and remain loyal to your business. SiteStaff Chat helps you provide potential business customers the ability to interact with real, knowledgeable people. Our American-based chat hosts speak English as their first language and are professional, clear, and helpful with customers. SiteStaff Chat also provides industry-trained assistance for businesses that have a more difficult or niche sales field.