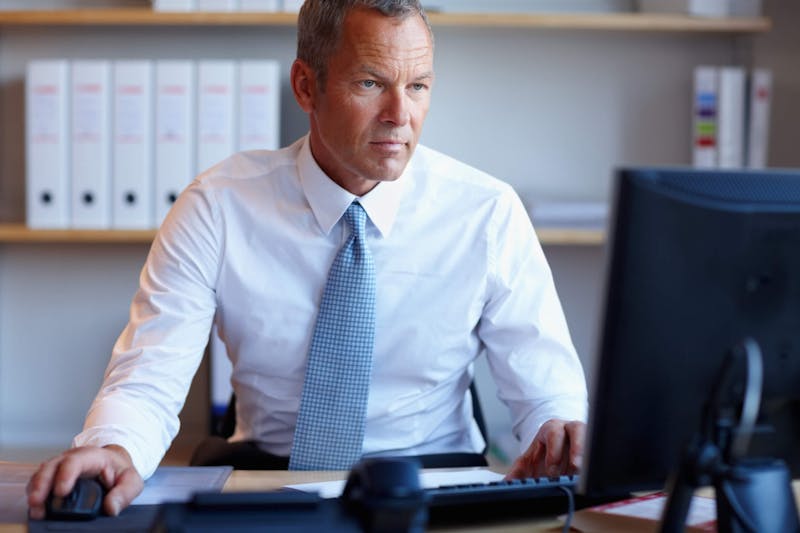 By SiteStaff Team on Apr 1, 2020 7:43:00 AM
During this unprecedented time, senior living communities have risen admirably to the call to lock-down residents and comply with stringent federal requirements for disinfection, infection control, and other life-saving protocols. In addition to the dedicated staff who are working day and night for seniors in their care, are live chat hosts who are also providing 24/7 assistance to thousands of concerned families and friends. Take a look at how real-time, real human chat hosts are bridging the communication gap so healthcare workers can do their jobs.
1) Providing up-to-date policy information
From the first day of senior living community lock-downs, families and friends of residents have wanted and needed sound and correct information about policies in place. Thankfully, live chat hosts were ready to accept the challenge of providing that information instead of having facility phones ringing off the hook. An example of an actual live chat shows how one professional chat host handled the question: What restrictions are in place? Answer:
"We are currently restricting visitors at this time. Please know that ensuring the health and well-being of our residents and employees is always our highest priority. I do chat for all of our communities, so please feel free to call us directly for the current updates. For now, please view the information provided on the link: https://info.northbridgecos.com/northbridge-companies-covid19-coronavirus-preparedness."
The host then went on to ask if the visitor needed the phone number to the specific facility but was told they already had it. Also, by providing the link, the visitor was assured access to updated information affecting the facility going forward.
2) Assuring families of strict protocols in place
Senior living communities are well-versed in all of the recommended protocols from the Centers for Disease Control and Prevention and the Centers for Medicare and Medicaid Services. But families of residents need to be reassured these protocols are, in fact, being carried out.
One recent live chat shows how the chat host was able to help a visitor who was to the opinion that her mother's facility should be closed to all visitors and wanted to voice her concerns to management. The live chat host replied:
I understand. Unfortunately, I do not have the authority to make any such decisions. I assure you we are following expert advice on what is best practices to ensure safety and well-being.
I completely understand. I know that sounds a bit repetitive, but I genuinely do. You are welcome to call our home office at 763-544-9934 to share your concerns.
3) Keeping lines of communication open
With all the extra attention staff at senior living communities are giving to maintaining clean and safe facilities, they also understand the need to be open and honest with families and friends of residents. Live chat helps keep those communication lines open by first answering all the questions they can and then providing contact numbers and links for more information. These multiple lines of communication show how much management cares and understands that families need to be in the loop at all times.
4) Answering questions calmly and with empathy, hope, and kindness
Needless to say, families with loved ones locked down in senior living communities can feel helpless, frustrated and confused. That makes it even more critical that live chat hosts exercise the utmost kindness and empathy in a calm and reassuring manner. By approaching each visitor this way, live chat hosts can ease and diffuse what could become a heated exchange and instead help the visitor calm down, and gain a sense of control.
Even when the visitor isn't upset, professional live hosts know when to share their own positive attitude, as in this excerpt from a chat between a resident's daughter who is a nurse and a SiteStaff live chat host:
Curtis: Hopefully, by the time you come to visit things will be back to normal! Visitor: Next week is when I'm coming! I expect this virus to be a problem for the next 60 days or so. Curtis: Unfortunately, I do as well. But I refuse to give up hope! If you lose that link, feel free to chat back in before your trip to see if anything has changed. Curtis: We are here to chat 24/7.
5) Live chat hosts are always available and ready to assist
Live chat that is available 24/7 during the pandemic can feel to family and friends like a good friend is in charge and just a click away. Live chat hosts who are friendly and empathetic build relationships with visitors and help relieve some of the stress and anxiety associated with the pandemic and the safety and care of their loved ones. Perhaps the best signs that live chat hosts are helping are the words of gratitude from visitors. Here are a few examples:
Thank you for keeping the families in touch with their loved ones. It truly means so much.
Thank you. Thank you for listening.
Thank you, Curtis, for being available and for giving me the link!
In times of fear and desperation, kindness, professionalism, and empathy go a long way toward soothing those who are concerned about their seniors. As the pandemic continues, SiteStaff live chat hosts will remain on the front lines of communication for our senior living community clients. We will continue to treat each visitor like family and uphold the highest levels of professionalism.
Find out how SiteStaff can assist your senior living community today!