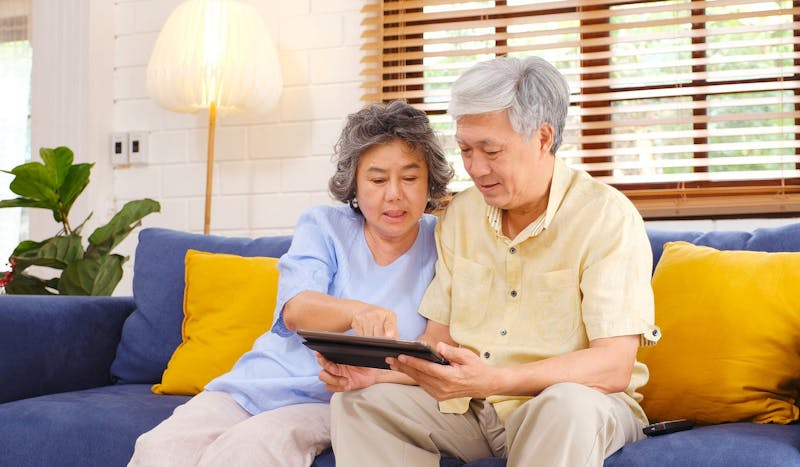 By SiteStaff Team on Jun 2, 2021 10:41:56 AM
A website is a senior living community's two-way window to the world, but it's only effective when kept up-to-date and optimized. To meet the needs of visitors and the ever-occurring changes to search engine optimization, senior living communities should make website improvements that increase user satisfaction and deliver leads. Here are five tips for optimizing senior living websites in 2021.
Tip # 1 - Update time-sensitive information
The COVID-19 crises brought with it a critical need to keep senior living community's websites optimized and updated as the internet became the only place to go to accomplish just about everything safely. From informing residents and families about rules, protocols and changes to daily routines, to proactively reaching out to prospective residents, websites became absolutely indispensable. As COVID fatigue sets in, it's even more important to make or reiterate those updates regularly to remind visitors of ongoing restrictions and protocols in place or removed.
Tip #2 - Add a virtual tour
Another COVID-19 lesson is that virtual tours can be a great asset to senior living communities when the unthinkable happens. Not only do virtual tours allow prospective residents and their families to safely view a community, but according to the lcp360.com blog, "9 Virtual Tour Statistics You Need to Know," they are preferred by consumers and help keep visitors on the website "5-10X longer." For more about creating a virtual tour, our blog, "How to Create a Virtual Tour of Your Senior Living Community," provides an overview.
Tip #3 - Offer live chat
Live chat is one of the best and most preferred ways to communicate, gain leads and convert visitors to residents. Again, the COVID-19 pandemic proved exactly how important live chat can be to senior living communities by quickly providing information, answering questions and being available in real time to residents' families who were concerned about their loved ones. Live chat also helped keep the door open for those who wanted to move to senior living, by inviting them to take virtual tours and helping to keep them in the loop until restrictions allowed for new move-ins.
Find out how live chat made the difference for some of SiteStaff's senior living clients in our blog, "How Live Chat is Leading the Way in Business Recovery." Even more about how live chat serves senior living communities can be found in our "Ultimate Guide to Live Chat for Senior Living."
Tip #4 - Focus on mobile
How well a website functions on mobile devices has taken on a higher level of importance with Google's change to mobile-first indexing. This change means that Google now uses the mobile version of a website's content for indexing and ranking. If a website is not designed to be mobile friendly, it's not only frustrating to visitors, it also stands to suffer traffic loss.
To minimize the impacts of mobile-first indexing keep content the same on both mobile and desktop versions, following Google guidelines for images, and using the same URL for both versions.
Mobility is also important because more seniors than ever are using smart phones for internet searches, so websites that don't perform well on mobile will lose out. Factors affecting great mobile experiences include the use of call-to-action buttons, search functionality, easy access to customer service, speed, and availability of live chat. Our blog "How to Get More Tours and Consults on Mobile," looks at all these factors and why they are so essential to a great mobile website.
Tip #5 - Speed matters
Few things drive website visitors away faster than pages that are slow to load. Google agrees and is updating in 2021 to improve the user's experience across several categories including speed, which is considered one of the "Core Web Vitals," along with interactivity and visual stability.
According to the socialnomics.net blog, "Page Speed Takes On A Whole New Meaning In 2021," speed is also the key to "increase click-through rates, reduce bounce rates and lengthen the average time spent on a page. These are all positive user engagement signals and therefore positive ranking signals. The bottom line is that fast page speed is a positive ranking factor that contributes to improved search visibility."
For more about how to increase website speed, the moz.com blog, "Page Speed," takes a deep dive into best practices.
Websites are here to stay, and optimizing a senior living website can pay huge dividends in visitor satisfaction as well as increased leads and conversions. To make live chat a part of that optimization, contact SiteStaff and find out what we can do for your senior living community.