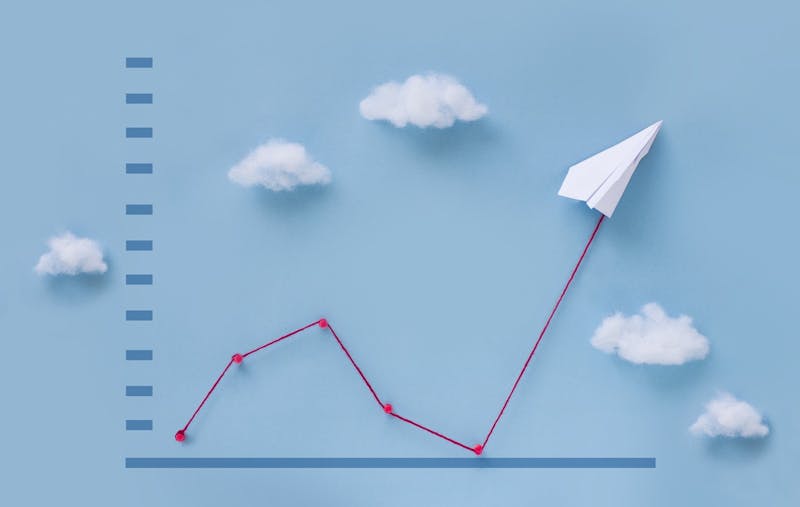 By SiteStaff Team on Nov 24, 2019 7:35:00 AM
,We don't have to tell you how competitive the senior living industry is these days. But, we can let you in on a method to help with business growth that many of your competitors seem to have overlooked thus far: live chat. Here's how it can work for you.
The Reality of Real-Time
It's simple, and consumers don't want to wait…for anything…ever… and that can work to your advantage if you use live chat on your website:
Econsultancy states that 79 percent of customers prefer live chat specifically because of the immediacy it offers.
According to Forrester, 73 percent of customers equate good service with a fast response, and 53 percent abandon a website if they can't find quick answers to their questions.
Per Inc., 44 percent of online consumers say that having questions answered by a live person is one of the most important features a website can offer.

Ubisend found that 51 percent of customers want businesses to be available 24/7.
Who's Using Live Chat and Who's Not?
This is an important question as there's certainly no reason to add a feature to your website just to have it. The feature must serve a purpose, and for your prospects, live chat certainly does:
Forrester reports that the number of consumers who use live chat versus phone and email support has increased by more than 50 percent since 2012 and that 30 percent of customers now expect live chat on your website.
A Moxie study showed that 75 percent of respondents find live chat more convenient when they need questions answered by a representative of the company they are interested in learning more about.
According to Kayako, 38 percent of consumers are more likely to purchase from a company that offers live chat support.
But there is a disconnect between the facts above and what companies are actually doing today. And this could put you in a perfect position if you offer live chat:
Kayako reports that 42 percent of businesses think consumers prefer phone support.
Per Super Office, less than 10 percent of companies have adopted live chat as either their primary or secondary communication channel, opting instead to spend time on the phone, email, and social media.
Live Chat and Your Business Growth
We talked before about how important the customer experience is in our industry as choosing a senior living community is such a complex and emotional journey. Live chat gives you the opportunity to personally connect with your prospect in a way that's convenient to them and allows you to serve as their guide. The results speak for themselves:
WhosOn states that 41 percent of consumers think a company that offers live chat on its website is more trustworthy.
According to Kayako, 29 percent of consumers tell friends or colleagues about a positive live chat experience, and 79 percent of companies say offering live chat has had a positive effect on sales, revenue, and customer loyalty.
Icmi states that live chat can lead to a 40 percent increase in conversion rate and that website visitors who engage with your company via live chat are worth 4.5 times more than visitors who don't.
But the positives aren't just in terms of new customers; live chat can also help in creating a better experience for your current customers:
Verint reports that companies offering live chat report a 34 percent improvement in customer satisfaction.
Verint also reports that live chat is known to result in a 2.4x annual increase in cross-selling and sell-up revenue.
How Live Chat Works
We've shown how live chat can help with business growth through its timeliness, convenience, and improved customer experience. And it's easy to implement! Here's a sample of one of our live chat sessions:
06:22:52 PM : Kelley: Thank you, ***. I will get your request submitted immediately as I know this situation is dire. Is there anything else I can do for you today?
06:23:26 PM : Visitor: As soon as they can call, even this evening, would be great.
06:24:24 PM : Kelley: I will make note of that.
06:24:34 PM : Visitor: Thank you!!!!
06:24:45 PM : Visitor: This is such a relief.
06:25:24 PM : Kelley: I'm so glad I'm able to give you a little bit of relief. I know how heavy on your heart this can all weigh.
06:27:23 PM : Visitor: The bad thing this could have been avoided if the sister would have taken our advice to get respite care and seek counseling. And now with the COVID-19 we are all terrified to move them but they can't stay there. We now have to figure out a way to get their belongings.
06:28:05 PM : Visitor: My dad is 93 and mom is 85.
06:28:29 PM : Kelley: I know that must have been frustrating. Your parents are fortunate to have you looking out for their best interests.
06:29:14 PM : Visitor: Thank you for your help!!
06:29:33 PM : Kelley: My pleasure. Thank you for chatting with me today. Hang in there, we will be in touch with you as soon as possible!
06:31:10 PM : Visitor: Thank you! I will continue to look at your website and figure things out.
To learn more about live chat for senior living, download SiteStaff's latest case study today!